Incorporated in 2013, Bodhi Tree Multimedia Ltd's is primarily engaged in content production for television, films and other digital platforms. The business operates in 3 key segments that are TV – Hindi General Entertainment Channels (GEC), Digital Platforms (OTT), and Regional shows in multiple languages.
The company produces big or small films, TV serials for various TV channels in India and abroad.
The company is engaged in different types of content production such as Audio, Video content, and Text various shows from different genres – drama, comedy, thriller, horror, lifestyle, and others.
Since its establishment, the business has successfully produced more than 30+ shows in multiple languages for OTT players and broadcasters and 1000+ hours of content for TV and OTT. Its client base includes Amazon, Netflix, Star TV Network, Disney, Zee, and others.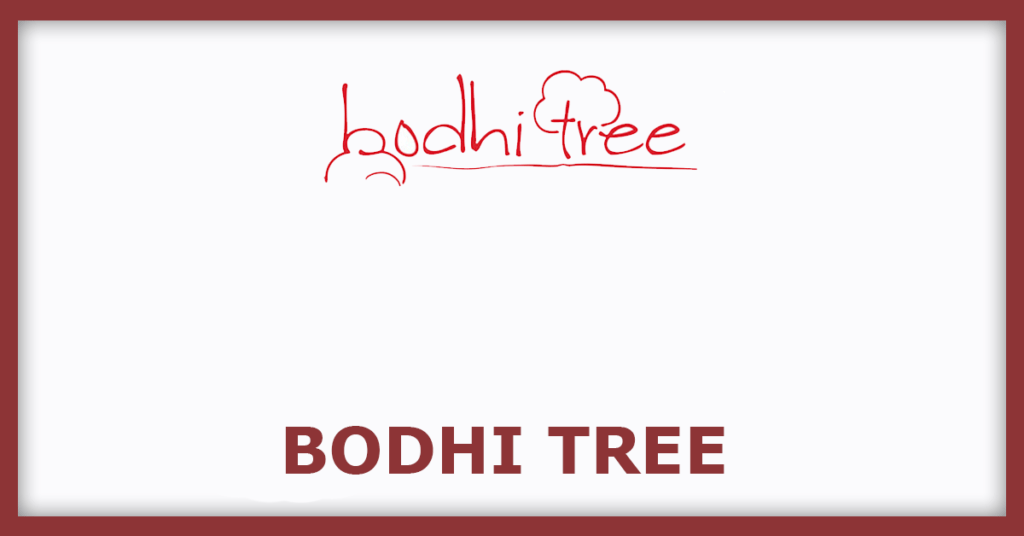 Competitive Strengths
• Strong brand preposition.
• Diversified production portfolio in different languages.
• Highly experienced team of writers, artists, and directors.
• Efficient sales and marketing tactics.
Company Promoters
The promoters of the company are:
1. Mr. Mautik Ajit Tolia
2. Mr. SukeshDevdas Motwani
Company Financials
Particulars
For the year/period ended (₹ in lakhs)
31-Mar-20
31-Mar-19
31-Mar-18
31-Mar-17
Total Assets
1,498.34
1,203.81
595.83
231.27
Total Revenue
2,746.52
3,863.35
1,728.87
1,130.76
Profit After Tax
365.58
36.13
(334.05)
(221.76)
Objects Of The Issue
The object of the issue is to:
1. To Meet Working Capital Requirements;
2. General Corporate purpose and
3. To Meet the Issue Expenses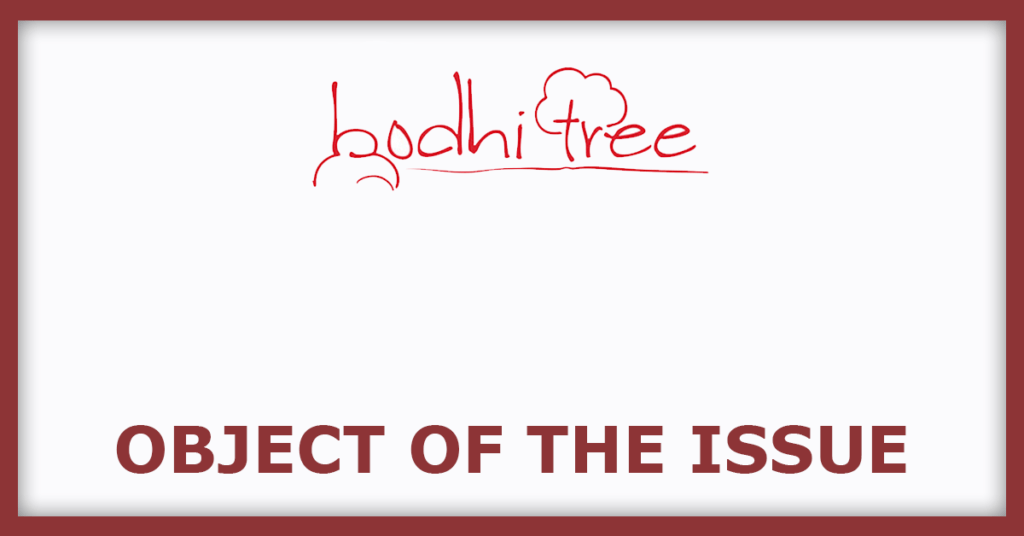 Bodhi Tree Multimedia IPO Details
IPO Date
Oct 9, 2020 – Oct 13, 2020
Issue Type
Fixed Price Issue IPO
Issue Size
390,000 Eq Shares of ₹10
(aggregating up to ₹3.71 Cr)
Fresh Issue
390,000 Eq Shares of ₹10
(aggregating up to ₹3.71 Cr)
Face Value
₹10 per equity share
IPO Price
₹95 per equity share
Market Lot
1200 Shares
Min Order Quantity
1200 Shares
Listing At
NSE SME
Bodhi Tree Multimedia IPO – Schedule
| | |
| --- | --- |
| IPO Open Date | Oct 09, 2020 |
| IPO Close Date | Oct 13, 2020 |
| Basis of Allotment Date | Oct 16, 2020 |
| Initiation of Refunds | Oct 19, 2020 |
| Credit of Shares to Demat Account | Oct 13, 2020 |
| IPO Listing Date | Oct 21, 2020 |
Bodhi Tree Multimedia IPO Lot Size and Price (Retail)
| Application | Lots | Shares | Amount (Cut-off) |
| --- | --- | --- | --- |
| Minimum | 1 | 1200 | ₹114,000 |
| Maximum | 1 | 1200 | ₹114,000 |
Bodhi Tree Multimedia IPO: How To Apply
Promoters play a very important role in raising much-needed business revenue.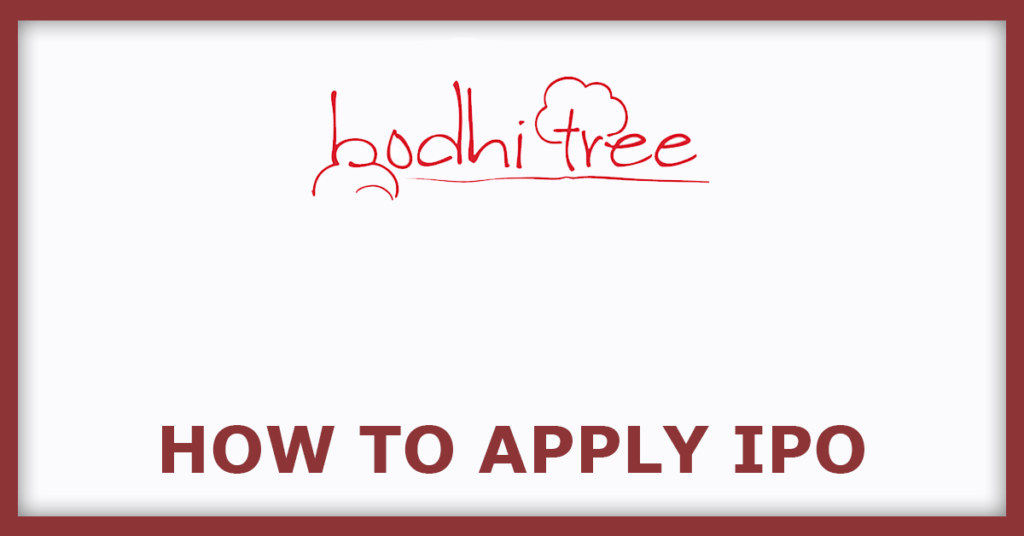 Apply For Bodhi Tree Multimedia IPO Through ASBA
First, you should know what ASBA is. ASBA stands for Restricted Application Support. It is an application by the bank to apply for an IPO.
You apply with ASBA through the bank because initially, the bank covers the cost of purchasing the IPO. This amount is deducted from your account only after receiving IPO share shares in your Demat account.
All the major banks in the country are expanding the ASBA center. There are about 30 banks on the list, some of which are IDBI Bank Limited, Citi Bank, Punjab National Bank, etc.
The center may be expanded once they have been authorized to do so. These banks block the corresponding amount until the IPO allocation process is finalized.
Now, most of you are probably thinking about how to use the Bodhi Tree Multimedia IPO with ASBA. The process can be completed online or offline for your convenience.
Apart from this, you can also bid for an Bodhi Tree Multimedia IPO through your stockbroker's online portal (such as Zerodha, Edelweiss, Motilal Oswal, etc.)
Company Contact Information
Bodhi Tree Multimedia Ltd
507, Reliable Business Centre,
Jogeshwari (West),
Mumbai – 400102

Phone: +91-22-40101293
Email: info@bodhitreemultimedia.com
Website: http://www.bodhitreemultimedia.com
What is SME IPO?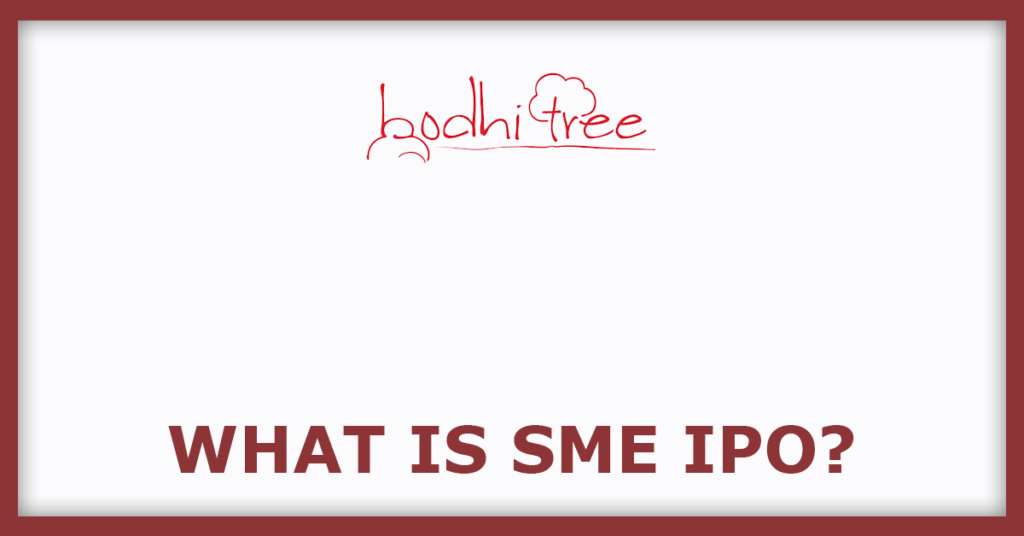 Companies with minimum post-issue capital of Rs 1 crore and maximum Rs 25 crores are eligible for SME IPO. BSE SME and NSE Emerge platform allows Small and medium enterprises (SME) to raise funds and get listed at the exchange through an SME IPO.
| Basis | SME IPO |
| --- | --- |
| Post-issue paid up capital | Minimum post issue capital of Rs 1 crore and maximum Rs 25 crore |
| Minimum Allotees in IPO | Minimum number of allotees should be 50 |
| IPO Underwriting | Mandatory (100% underwritten with Merchant Banker underwriting 15%) |
| Track Record | Relaxed norms |
| Offer Document Vetting | By Stock Exchange |
| IPO Application Size | Rs 1,00,000 |
| IPO Timeframe | 3 to 4 months |
| Reporting Requirement | Half yearly |