Long term investing is a popular investment strategy that intelligent retail investors use to grow their money. Benjamin Graham, father of value investing, had defined intelligence in investing as someone who does not try to time the market but values the 'time in the market' by picking investment options that suit you best and not invest on hearsay.
How do you define long term investing?
While looking for best stocks to buy in India for long term, along with fundamentals and qualitative aspects like management quality and efficiency, the financials have to be viewed from a long term perspective. Long term is generally a period of 3 years and more. It can differ for every investor.
Here are a few of the best stocks to buy in India for the long term.
Disclaimer: This is not a recommendation. The list is for only Educational Purpose. The list was last updated on May 30, 2021
1. Tata Motors
Tata Motors Limited is an Indian multinational automotive manufacturing company headquartered in Mumbai, Maharashtra, India. It is a part of Tata Group, an Indian conglomerate. Its products include passenger cars, trucks, vans, coaches, buses, sports cars, construction equipment and military vehicles.
2. Tata Power
Tata Power Limited is an Indian electric utility company based in Mumbai, Maharashtra, India and is part of the Tata Group. The core business of the company is to generate, transmit and distribute
3. L&T Technology Services
L&T Technology Services is an engineering services company based in Vadodara, Gujarat. It operates as a subsidiary of the conglomerate Larsen & Toubro, and is listed on the National Stock Exchange and the Bombay Stock Exchange.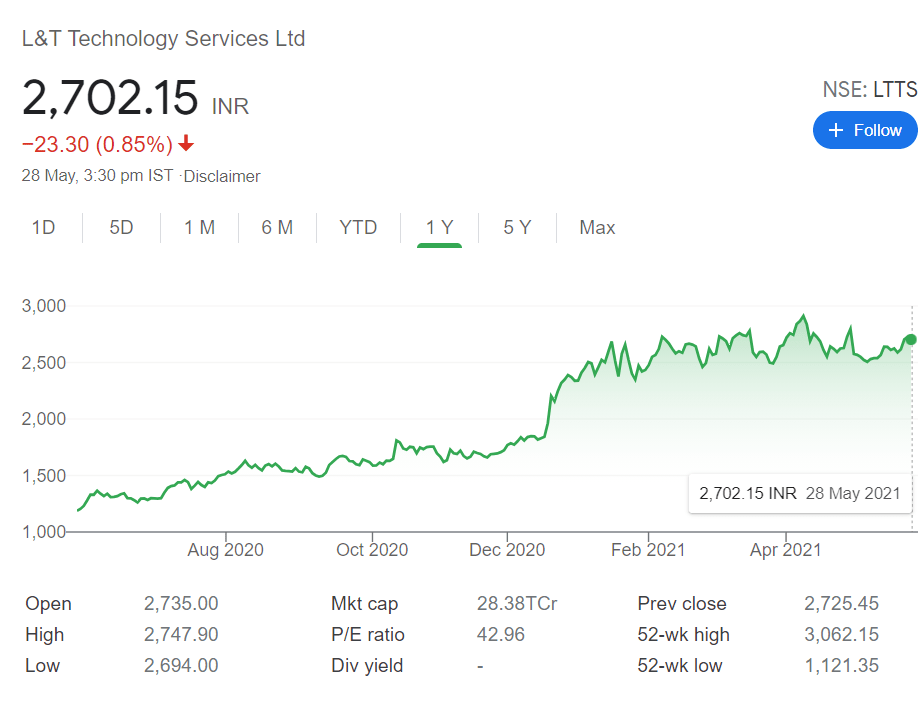 4. Tata Elxsi
Tata Elxsi is amongst the world's leading providers of design and technology services across industries including Automotive, Broadcast, Communications, Healthcare, and Transportation. Tata Elxsi is helping customers reimagine their products and services through design thinking and the application of digital technologies such as IoT (Internet of Things), Cloud, Mobility, Virtual Reality, and Artificial Intelligence.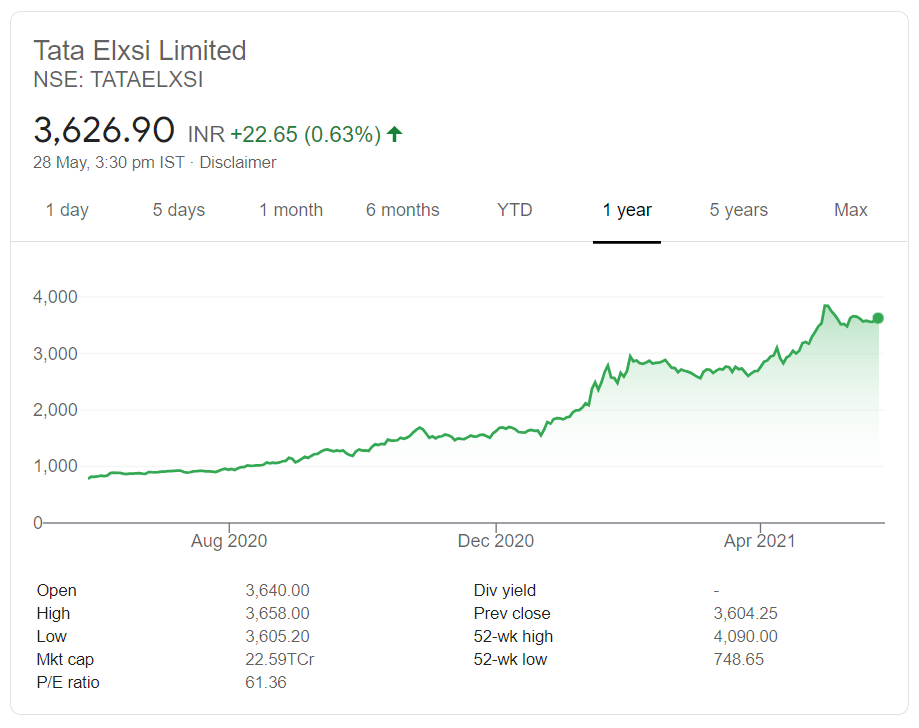 5. HDFC Life Insurance
HDFC Life Insurance Company Ltd. is a long-term life insurance provider with its headquarters in Mumbai, offering individual and group insurance services and incorporated on 14 August 2000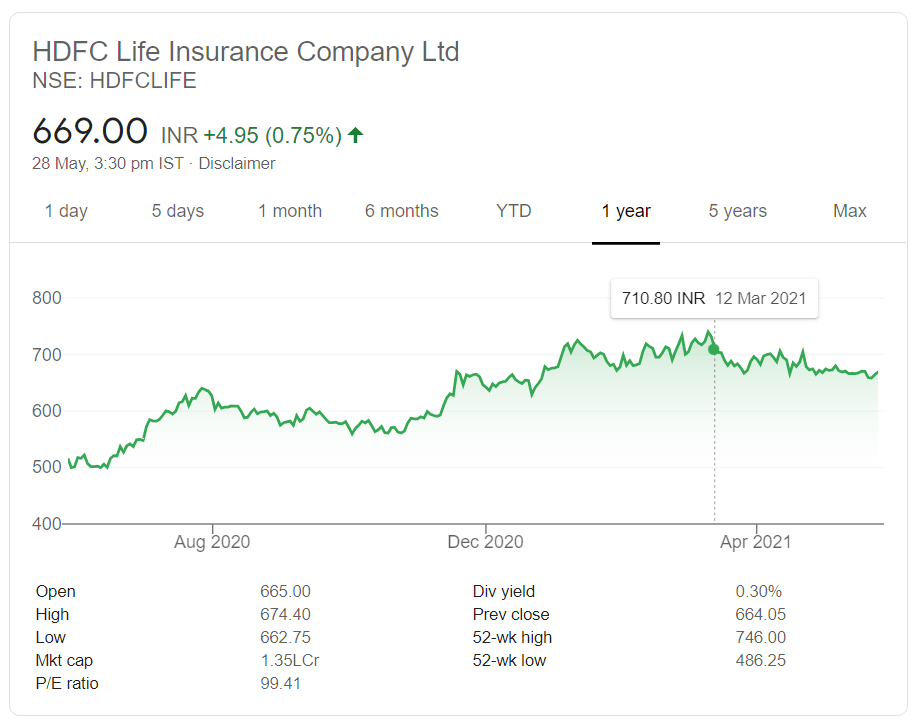 6. ICICI Lombard
ICICI Lombard General Insurance Company Limited is a general insurance company in India. It is engaged in general insurance, reinsurance, insurance claims management and investment management. The company has a Gross Written Premium of ₹135.92 billion.
7. Info Edge India
Info Edge has an in-depth understanding of the Indian consumer internet domain. With years of experience in the domain, strong cash flow generation and a diversified business portfolio, it one of the very few profitable pure play internet companies in the country.
The company was incorporated on May 1, 1995 under the Companies Act, 1956 as Info Edge (India) Private Limited and became a public limited company on April 27, 2006. Starting with a classified recruitment online business, naukri.com, Info Edge has grown and diversified rapidly, setting benchmarks as a pioneer for others to follow. Driven by innovation, creativity, an experienced and talented leadership team and a strong culture of entrepreneurship, today, it is India's premier online classifieds company in recruitment, matrimony, real estate, education and related services.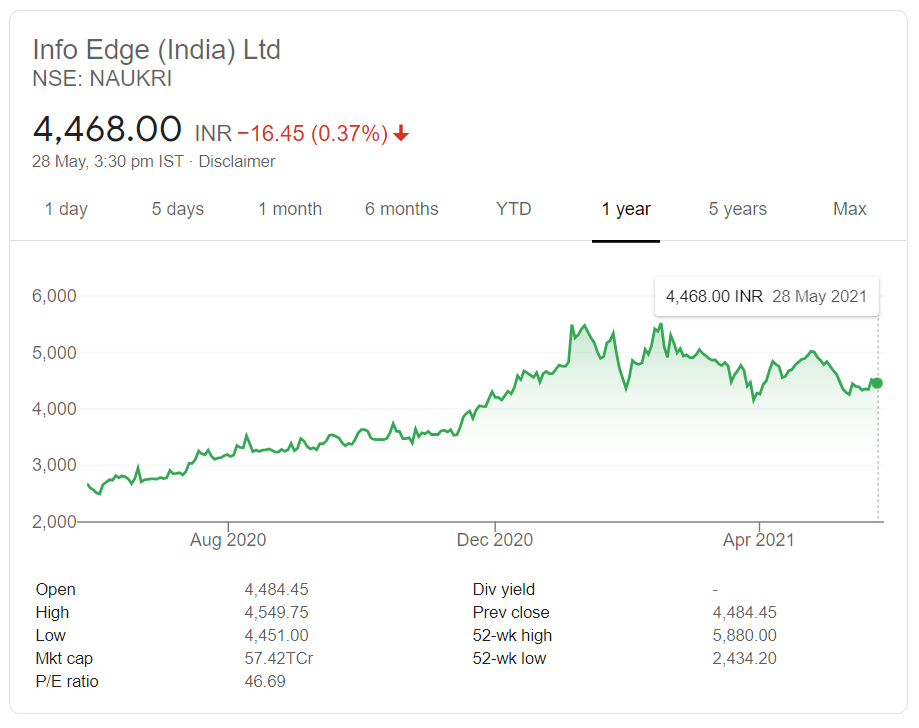 8. Computer Age Management Services
Computer Age Management Services Limited is a Mutual Fund Transfer Agency to the Indian Asset Management Companies with a share of ~ 70% of the assets under management. The company was incorporated in year 1988.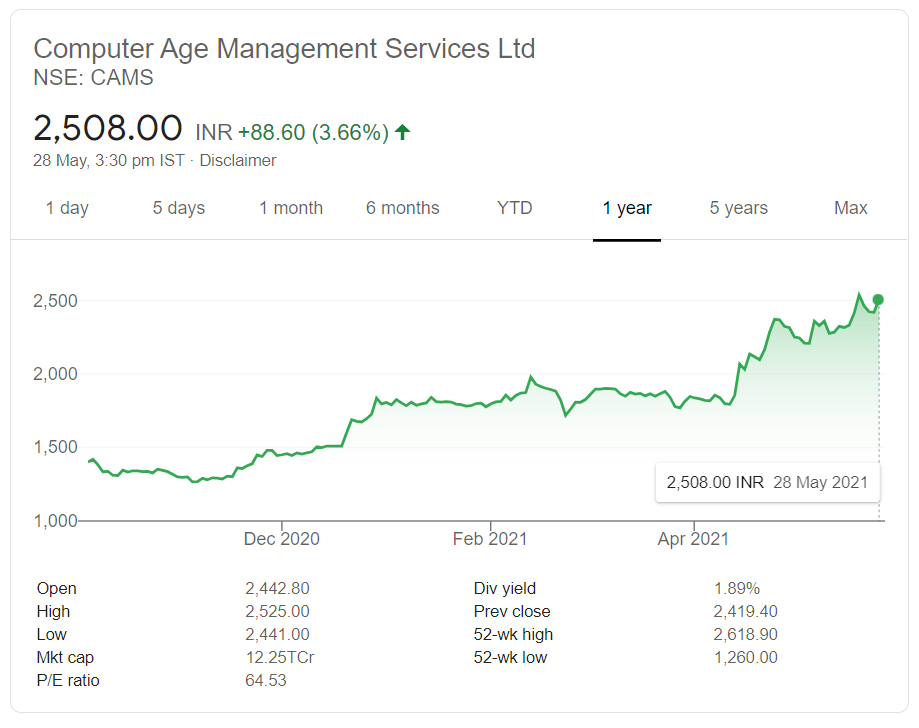 9. Indian Energy Exchange
The Indian Energy Exchange is an Indian electronic system based power trading exchange regulated by the Central Electricity Regulatory Commission. IEX started its operations on June 27, 2008.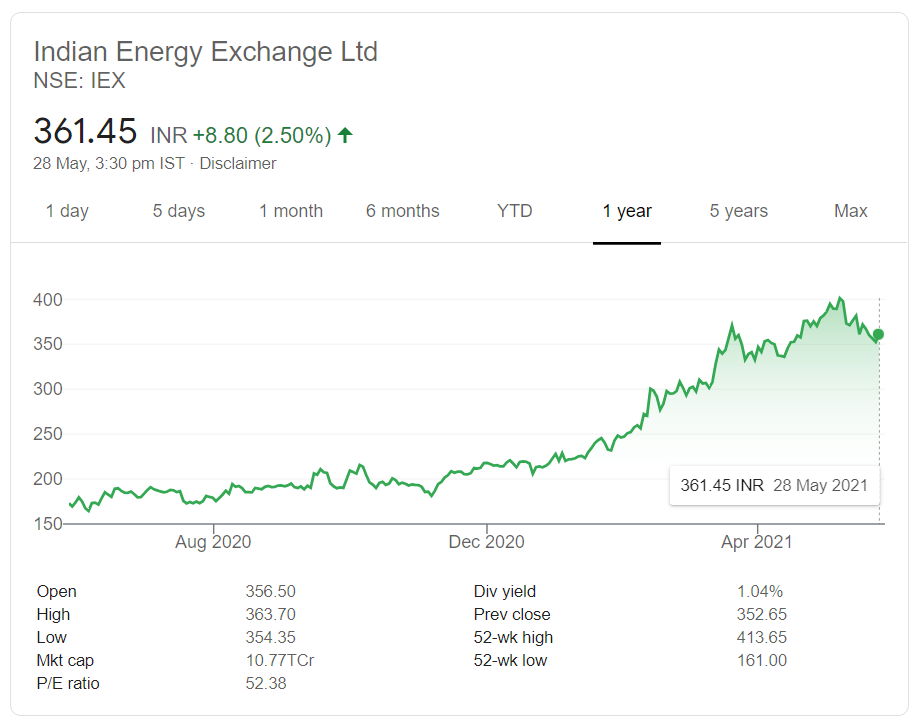 10. Central Depository Services
Central Depository Services Ltd, is the first listed Indian central securities depository based in Mumbai. Central Depository Services Limited was initially promoted by the BSE Ltd. which thereafter divested its stake to leading banks.