Compiled in 1999, Prevest Denpro manufactures and sells dental implants to diagnose, treat, and prevent dental conditions and to enhance the beauty of a person's smiling face. The company's product portfolio includes endodontics materials, prosthodontics, orthodontics, periodontics, restorative teeth, aesthetics, and laboratory equipment.
The company's products are sold in 75 countries and F.Y. For 2020-21, 60.24% of the company's sales came from markets outside India. The company's production facility is located in Cartholi, Samba (Jammu & Kashmir), covering an area of ​​more than 27,000 sq. Km. Ft. With an installed capacity of 200 MT pa. for the production of dental implants. The company also added another production facility adjacent to its current production plant of more than 16,000 sq. Km. Ft. Mainly to produce hygiene, oral care, and construction products.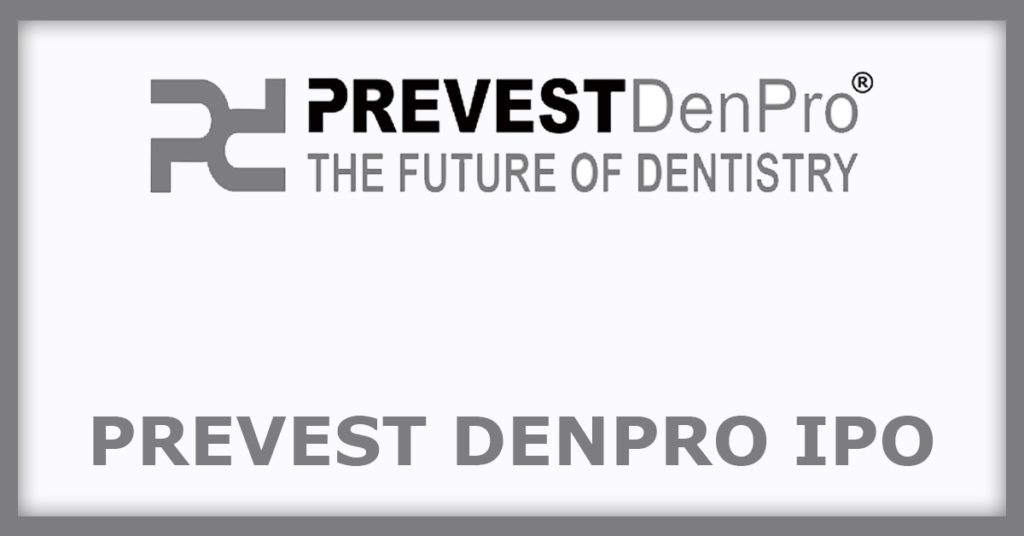 Competitive Strengths
Wide sales and distribution network.
Comprehensive product portfolio of over 100 dental products.
Experienced management with strong domain knowledge.
Track record of robust financial performance.
Collaboration with reputed dental universities and institutions for technical knowledge and & research.
Company Financials
Particulars
For the year/period ended (₹ in Lakhs)
31-Mar-21
31-Mar-20
31-Mar-19
Total Assets
3,069.97
2,107.86
1,534.48
Total Revenue
2,951.35
2,455.97
1,977.08
Profit After Tax
743.96
500.87
299.38
Objects Of The Issue
The net proceed from the IPO will be utilized towards the following purposes;
Purchase of machineries, equipment's, and utilities for manufacturing of proposed additional line of products, R&D unit, and existing manufacturing operations.
General Corporate Purpose.
To meet issue expenses.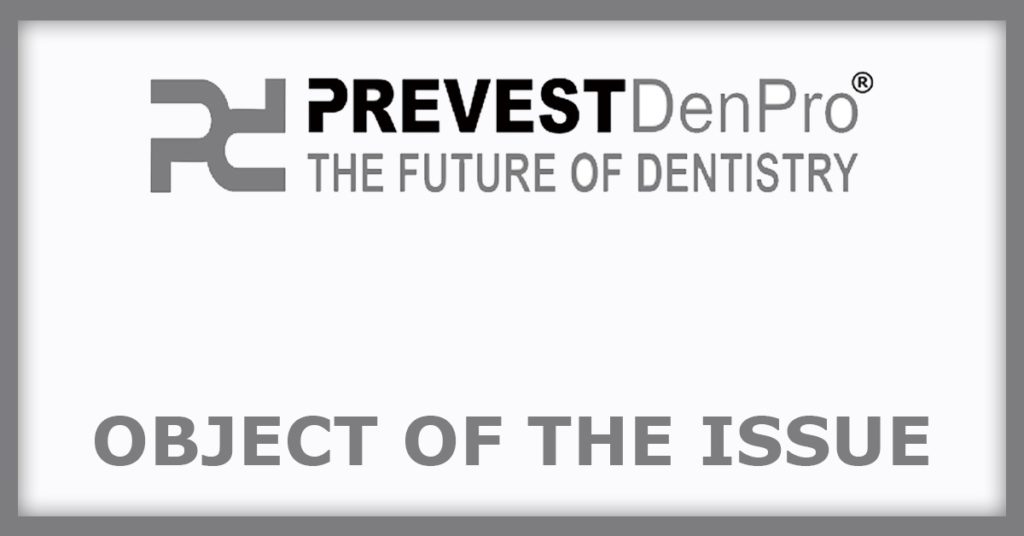 Prevest Denpro IPO Details
IPO Opening Date
15 Sep 2021
IPO Closing Date
17 Sep 2021
Issue Type
Book Built Issue IPO
Face Value
₹10 per equity share
IPO Price
₹82 to ₹84 per equity share
Market Lot
1600 Shares
Min Order Quantity
1600 Shares
Listing At
BSE SME
Issue Size
3,168,000 Eq Shares of ₹10
(aggregating up to ₹26.61 Cr)
Fresh Issue
3,168,000 Eq Shares of ₹10
(aggregating up to ₹26.61 Cr)
Prevest Denpro IPO Lot Size
The Prevest Denpro IPO market lot size is 1600 shares. A retail-individual investor can apply for up to 1 lots (1600 shares or ₹134,400).
| Application | Lots | Shares | Amount (Cut-off) |
| --- | --- | --- | --- |
| Minimum | 1 | 1600 | ₹134,400 |
| Maximum | 1 | 1600 | ₹134,400 |
Company Contact Information
Prevest Denpro Limited

EPIP, Kartholi
Bari Brahmana, Samba 181133
Jammu & Kashmir, India.

Phone: 1923-222774
Email: info@prevestdenpro.com
Website: https://www.prevestdenpro.com/
Prevest Denpro IPO Registrar
Prevest Denpro IPO Lead Manager(s)
1. Hem Securities Limited

Lead Manager Reports

– Lead Manager Performance Tracker
– List of IPOs handled by a Lead Manager
Prevest Denpro IPO FAQs
When Prevest Denpro IPO will open?

The Prevest Denpro IPO dates are 15 Sep 2021 To 17 Sep 2021.
What is the lot size of Prevest Denpro IPO?

Prevest Denpro IPO lot size and the minimum order quantity is 1600 Shares.
How to apply for Prevest Denpro IPO?

You can apply in Prevest Denpro IPO online using either UPI or ASBA as payment method. ASBA IPO application is available in the net banking of your bank account. UPI IPO application is offered by brokers who don't offer banking services.
When is Prevest Denpro IPO listing date?

The Prevest Denpro IPO listing date is not announced. The date of Prevest Denpro IPO listing is [].