Sigachi was established in 1989 as among the biggest manufacturers of microcrystalline cellulose and cellulose powders, with a team of technocrats who are well-versed in the fields of pharmaceutical excipients, cellulose-based filter coatings, plasticizers and chlorinated synthetic resins.
The vision of the firm is to be best managed, fastest growing Indian company in the Pharma, healthcare and food segments. They believes in creating lasting value for its shareholders.
They believes in empowering and motivating its workers and being the best they can be and providing them with an environment of continuous personal growth and innovation.
The Firm will engage in sustainable practices and deliver unparalleled quality of items and client service.
We are constantly striving to bring out new specialized products that meet the overlooked needs of the food processing and pharmaceutical industries, with Continuous Innovation as their objective.
Their products are used in the pharmaceutical, nutraceutical, and supplement markets, as well as the food ingredients and drug formulation enterprises. Clients know and enjoy the quality of the product all over the world.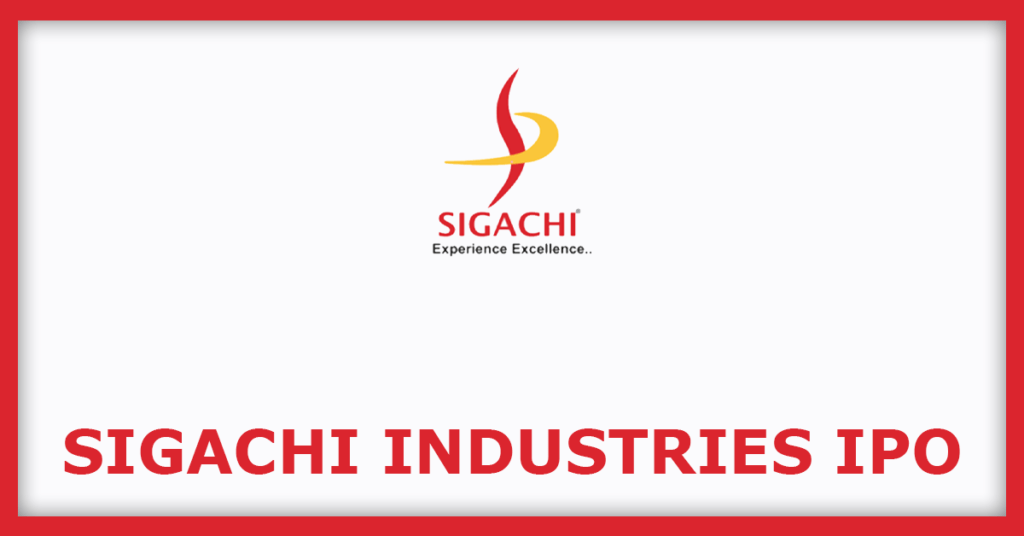 Competitive Strengths
Well experienced management team with proven project management and implementation skills
Pan India market presence and one of the leading excipient manufacturers among the market leaders of cellulose-based excipients in India
One of the leading manufacturers of cellulose-based excipient industry in India with over 30 years" experience and multiple applications across industries
Presence across diverse industry verticals with long-standing relationships with their customers
A comprehensive product portfolio enables them to serve diverse end-use applications
Strategically located manufacturing facilities with a core focus on quality
Quality Assurance and Quality Control of their products
Growth led by continuous investment and focus on R&D
Sigachi Industries IPO Review
Answer to your question Sigachi Industries IPO is good or bad is you should invest in this IPO. The company is working in chemical sector which is on boom due to companies are leaving china & looking for other options.
India is one of them & this company is having a good track record. you can subscribe it for long term and listing gain.
Company Promoters
Rabindra Prasad Sinha
Chidambarnathan Shanmuganathan
Amit Raj Sinha
Rps projects & developers private limited
Company Financials
Particulars
For the year/period ended ( in Cr.)
31-Mar-21
31-Mar-20
31-Mar-19
Total Assets
1,334.07
1,091.44
914.63
Total Revenue
1,960.11
1,439.49
1,328.78
Profit After Tax
302.60
203.16
190.13
Objects Of The Issue
Prepayment / repayment of all or a portion of the outstanding borrowings of the company to be availed on consolidated basis.
To meet common corporate objectives.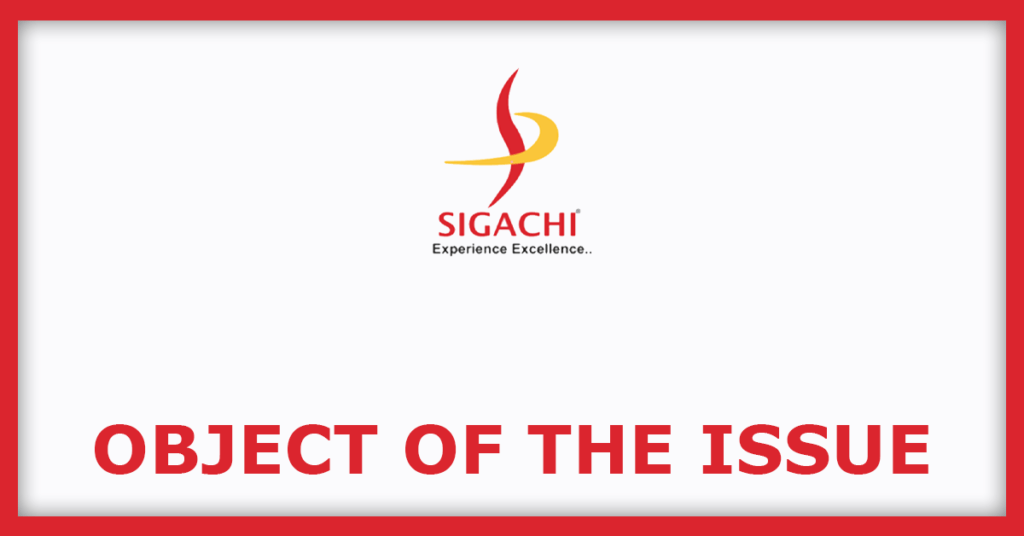 Sigachi Industries Peer Comparison
They manufacture microcrystalline cellulose ("MCC"), which is commonly utilised in the pharmaceutical sector as an excipient for final doses. They feel there are no listed organisations that are equivalent to their size of operations and are similar to their area of business, therefore comparison is not feasible.
Sigachi Industries IPO Risk
For a large percentage of their income, their company is dependant on the pharmaceutical industry.
They rely on a small number of clients for a substantial percentage of their revenue.
They may face a number of hazards as a result of the proposed expansion of their existing manufacturing operations and the production of CCS at the Proposed Unit, which might stifle their growth.
Their fully owned subsidiary has already experienced losses.
If they are unable to preserve and expand the image of their brands, it may have a negative impact on their business and prospects.
Decreasing forest reserves may limit raw material availability, causing raw material costs to rise.
Other Threats
The continuation of their operations is important to their business, and any stoppage of their manufacturing unit might have a negative impact.
Any flaw in their quality control procedures might have a negative impact on their business.
Any changes in rules regulating their goods and those of their customers might have a negative impact on their business.
Their inability to effectively manage their growth or implement their business plan and growth strategy might have a negative impact on their company.
Their Company's documents and regulatory filings are not all traceable.
There are pending legal proceedings concerning their company that, if found in their favour, might have a negative impact on their business and financial situation.
Sigachi Industries IPO – Details
| | |
| --- | --- |
| IPO Opening Date | 01 November 2021 |
| IPO Closing Date | 03 November 2021 |
| Issue Type | Book Built Issue IPO |
| Issue Size | 125.43 Cr |
| Face Value | ₹10 per equity share |
| IPO Price | [161] To [163] Per Equity Share |
| Market Lot | 90 Shares |
| Min Order Quantity | 90 Shares |
| Listing At | BSE, NSE |
| Register | BIGSHARE SERVICES PRIVATE LIMITED |
Sigachi Industries IPO – Date Schedule
| | |
| --- | --- |
| IPO Open Date | 01 November 2021 |
| IPO Close Date | 03 November 2021 |
| Basis of Allotment Date | 10 November 2021 |
| Initiation of Refunds | 11 November 2021 |
| Credit of Shares to Demat Account | 12 November 2021 |
| IPO Listing Date | 15 November 2021 |
Sigachi Industries IPO – Tentative Lots Size & Price
| | | | |
| --- | --- | --- | --- |
| Application | Lots | Shares | Amount ( Cut-Off) |
| Minimum | 1 | 90 | 14,670 |
| Maximum | 13 | 1170 | 1,90,710 |
Promoter Holding
Pre Issue Share Holding
64.64%
Post Issue Share Holding
Sigachi Industries IPO Prospectus
Company Contact Information
Sigachi Industries Limited

229/1 & 90, 4thfloor, Kalyan's Tulsiram Chambers, Madinaguda,
Hyderabad- 500 049, Telangana, India

Telephone: +91 040 4011 4874/75/76
E-mail: cs@sigachi.com
Website: www.sigachi.com
Sigachi Industries IPO Registrar
BIGSHARE SERVICES PRIVATE LIMITED
1st floor, Bharat Tin Works Building,
Opp. Vasant Oasis, Makwana Road,
Marol, Andheri (East),
Mumbai- 400 059, Maharashtra, India.
Telephone
: +91 22 6263 8200
Facsimile
: +91 22 6263 8299
E-mail
: ipo@bigshareonline.com
Website
: www.bigshareonline.com
Sigachi Industries IPO Lead Manager(s)
1. SAFFRON CAPITAL ADVISORS PRIVATE LIMITED
Sigachi Industries IPO FAQs
When Sigachi Industries IPO will open?

The Sigachi Industries IPO dates are 01 November 2021 To 03 November 2021.
What is the lot size of Sigachi Industries IPO?

Sigachi Industries IPO lot size and the minimum order quantity is [90 Shares].
How to apply for Sigachi Industries IPO?

You can apply in Sigachi Industries IPO online using either UPI or ASBA as payment method. ASBA IPO application is available in the net banking of your bank account. UPI IPO application is offered by brokers who don't offer banking services.
When is Sigachi Industries IPO listing date?

The Sigachi Industries IPO listing date is announced. The date of Sigachi Industries IPO listing is [15 November 2021].