Burger King IPO is going to hit the market in 02 December 2020. The company to raise around 810 crore via IPO. As per the market conditions the Grey Market Premium(GMP) looks good and price band is fixed at ₹59-60 rupees with 250 shares of minimum bid. The company looks good as the GMP started in green. Check out Burger King IPO grey market premium(GMP), Kostak rates, and subject to sauda rates as of today.
Burger King IPO GMP Rates
Grey market premium as on TODAY is ₹25-30, Kostak ₹350 & Subject to Sauda is ₹5500.
Grey market premium as on 27-11-2020 is ₹20-25, Kostak ₹300 & Subject to Sauda is ₹5500.
Grey market premium as on 26-11-2020 is ₹13-15, Kostak ₹N/A & Subject to Sauda is ₹N/A.
Burger King IPO Dates & Price Band
| | |
| --- | --- |
| IPO Open | 02 December 2020 |
| IPO Close | 04 December 2020 |
| IPO Size | ₹810 Crore |
| Face Value | ₹10 Per Equity Share |
| Price Band | ₹59 – ₹60 Per Share |
| Listing On | BSE & NSE |
| Retail Portion | 10% |
| Equity | 13,50,00,000 Shares |
Burger King IPO Lot Size and Price (Retail)
| Application | Lots | Shares | Amount (Cut-off) |
| --- | --- | --- | --- |
| Minimum | 1 | 250 | ₹15,000 |
| Maximum | 13 | 3250 | ₹1,95,000 |
Burger King IPO – Schedule
| | |
| --- | --- |
| Bid/Offer Opens On | 02 DEC 2020 |
| Bid/Offer Closes On | 04 DEC 2020 |
| Finalisation of Basis of Allotment | 09 DEC 2020 |
| Initiation of Refunds | 10 DEC 2020 |
| Credit of Shares to Demat Acct | 11 DEC 2020 |
| IPO Shares Listing Date | 14 DEC 2020 |
Disclaimer
– IPO Grey Market Premium (IPO GMP) mention is valid for the specific date as mentioned in the header.
– We are not buying and selling IPO forms on IPO Grey Market.
– Kostak Rate is the premium one gets by selling his/her IPO application (in an off-market transaction) to someone else even before allotment or listing of the issue.
– Do not subscribe for IPO by just seeing premium Price as it may change anytime before listing. Subscribe only considering Fundamental of the companies.
Burger King IPO GMP FAQs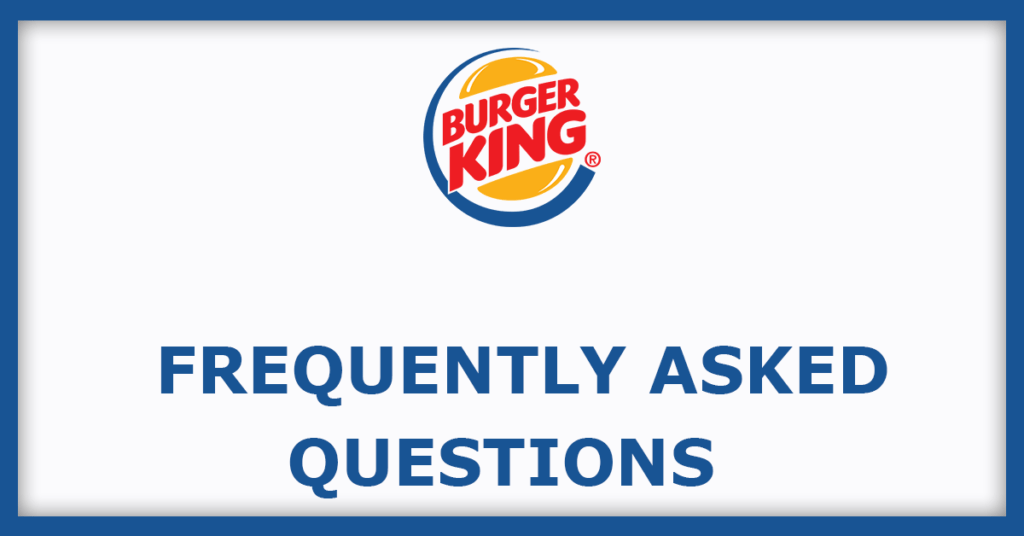 What is Gray Market and Gray Market Premium?
The gray market, also known as the same market, is one where the trade in goods takes place outside the area of ​​the manufacturer's official trading channels.

A typical example of a gray market is a small business that sells a company's assets even though they are not authorized sellers in the market. But it is important to know that small businesses do this by legal entities.

In contrast, the black market operates on goods that are normally smuggled into the country to avoid paying import duties and other costs.

As the stock is bought and sold on the stock market (like any other market), the same market is also here.
What is the IPO gray market?
The IPO gray market is another area where company shares are held and illegally issued by traders. This happened before the shares were issued by the company in the Initial Public Offering (IPO).

Since this is an illegal market, there are no rules and regulations. Market regulators such as the Securities and Exchange Board of India (SEBI) do not participate in these transactions. The controller also does not agree with this.

Gray markets are usually run by a few people. All deals are based on trust.
What Is Gray Market Premium?
The premium in the gray market is nothing but the price at which the shares are sold in the gray market.

For example, suppose that the price of a stock X is Rs 200.

If the gray market premium is Rs 400, it means that people are willing to buy shares of company X for Rs 600; (i.e. 200 + 400).

This is how the general agreement works in the gray market.

Let's take another example. Ashwin is a trader in the stock market. You are given 500 shares at a certain price for the next IPO.

At the moment there are some investors, called 'buyers', who think the share price is much higher than its issuance price.

These buyers are willing to pay 'premium' on gray market shares. Traders in the gray market are in contact with investors like Ashwin, who are called 'traders'. They decided to enter into a stock exchange agreement at a higher price (premium) higher than the issuance price.

If Ashwin likes this deal and is not willing to risk it on the stock list, he sells his shares and books for a profit.