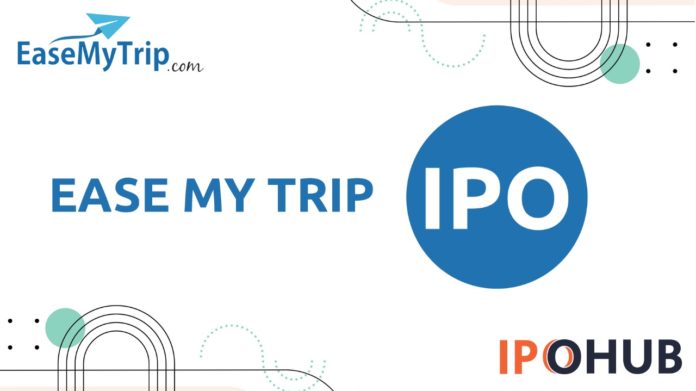 EaseMyTrip Planners Ltd is the third largest online travel company in India in terms of total revenue.
The online tourism agency offers a variety of travel products and travel services and travel solutions including airline tickets, train tickets, bus tickets, taxis, holiday packages, hotels, and other value-added services such as travel insurance and visa processing, etc.
EaseMyTrip offers a variety of online services through its website as well as the EaseMyTrip app for android and iOS.
So, the company follows B2B2C (business to business to customers) and B2C (business to customer), and B2E (business to business) distribution channels to offer its services.
As of November 30, 2019, we have provided our customers with access to more than 400 international and domestic airlines.
So, in addition to 1,096,400 hotels in India and worldwide, almost all train stations in India and bus tickets to rent major Indian taxis.
In addition, as of March 31, 2019, we have 49,494 registered travel agents in almost every major city in India and according to the CRISIL Report, we have the largest network of travel agents among Key Online Travel Agencies at that time.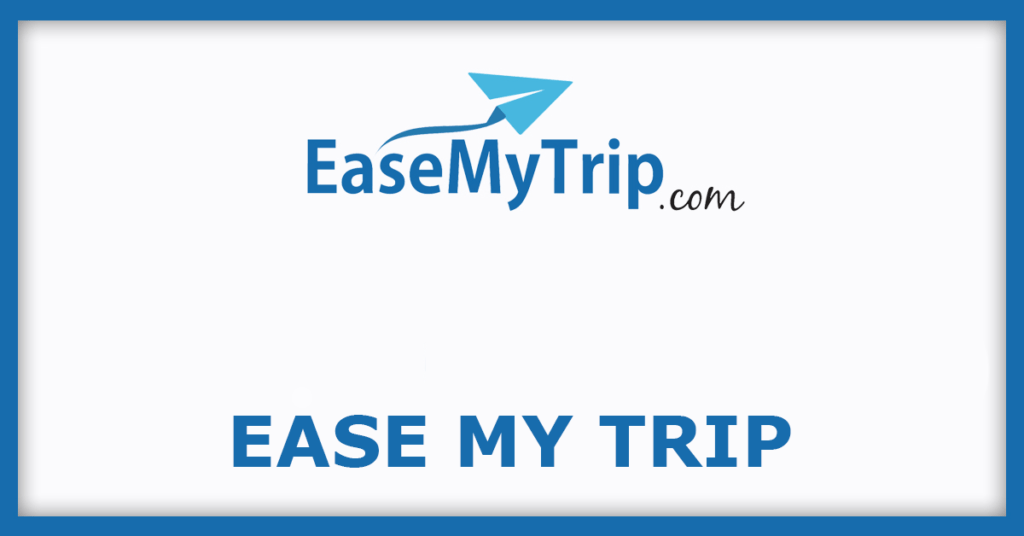 Competitive Strengths
One of the best online travel organizations in India.
Strong brand name and distribution network.
Advanced technology infrastructure.
Compatible financial and performance records.
EaseMyTrip Limited Company Promoters
Mr. Nishant Pitti, Mr. Rikant Pittie, and Mr. Prashant Pitti are the company promoters.
EaseMyTrip Limited Company Financials
Particulars
For the year/period ended (₹ in million)
30-Sep-19
31-Mar-19
31-Mar-18
31-Mar-17
Total Assets
2,647.85
2,430.86
1,802.89
1,473.86
Total Revenue
892.77
1,511.11
1,135.74
1,050.37
Profit After Tax
199.32
239.93
0.30
201.11
EaseMyTrip Objects Of The Issue
The IPO continues to be used against the following objectives;
Achieving the benefits of a shared list.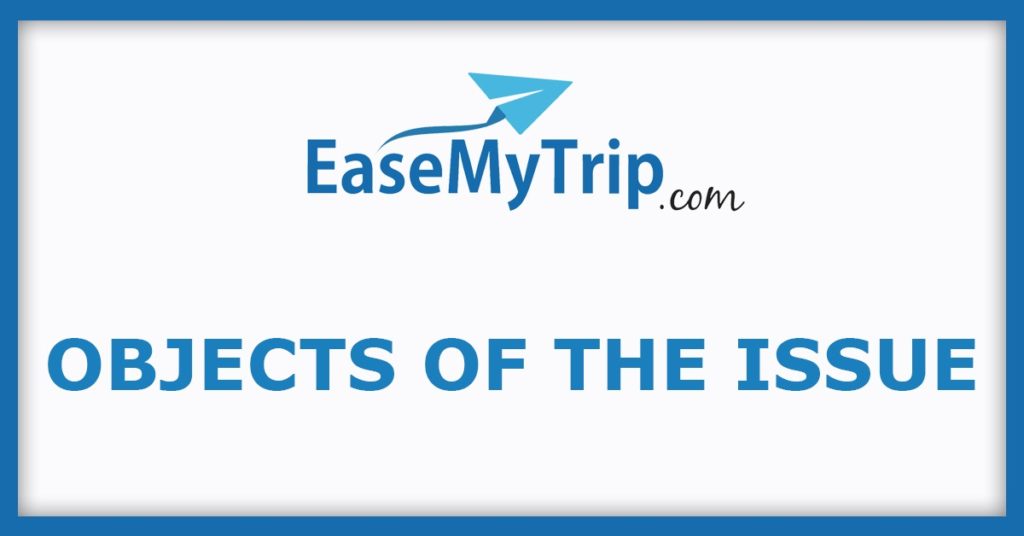 List of Related Groups (Key Staff Managers)
Ms Nutan Gupta, President – Agreements
Mr. Abani Kant Jha, Chief Financial Officer
Ms. Preeti Sharma, Company Secretary and Law Enforcement Manager
EaseMyTrip IPO Details
| | |
| --- | --- |
| IPO Opening Date | 08 MAR, 2021 |
| IPO Closing Date | 10 MAR, 2021 |
| Issue Type | Book Built Issue IPO |
| Issue Size | ₹ 510 Cr. |
| Face Value | ₹2 per equity share |
| IPO Price | [186] to [187] per equity share |
| Market Lot | 80 Shares |
| Min Order Quantity | 80 Shares |
| Listing At | BSE, NSE |
| Total Share Issue | 2,72,72,727 Equity Share |
EaseMyTrip IPO – Schedule
| | |
| --- | --- |
| IPO Open Date | 08 FEB, 2021 |
| IPO Close Date | 10 FEB, 2021 |
| Finalization of Basis of Allotment | 15 MAR, 2021 |
| Initiation of Refunds | 17 MAR, 2021 |
| Credit of Shares to Demat Account | 20 MAR, 2021 |
| IPO Listing Date | 21 MAR, 2021 |
EaseMyTrip IPO Lots Size & Price
| | | | |
| --- | --- | --- | --- |
| Application | Lots | Shares | Amount ( Cut-Off) |
| Minimum | 1 | 80 | 14,960 |
| Maximum | 13 | 1040 | 1,94,480 |
Eligibility Criteria Are
One of the leading online travel agencies in India because a customer-focused approach, including the option of money laundering.
Consistent financial performance and reliable and cost-effective performance.
Advanced internal technology and mathematical power because it provide services across world.
A comprehensive distribution network supported by a hybrid platform.
A well-known product with a targeted advertising strategy.
An experienced management team with a proven track record.
EaseMyTrip IPO : How To Apply
Promoters play a very important role in raising much-needed business revenue.
There are three promoters of this IPO. Mr. Nishant Pitti, Mr. Rikant Pittie, and Mr. Prashant Pitti .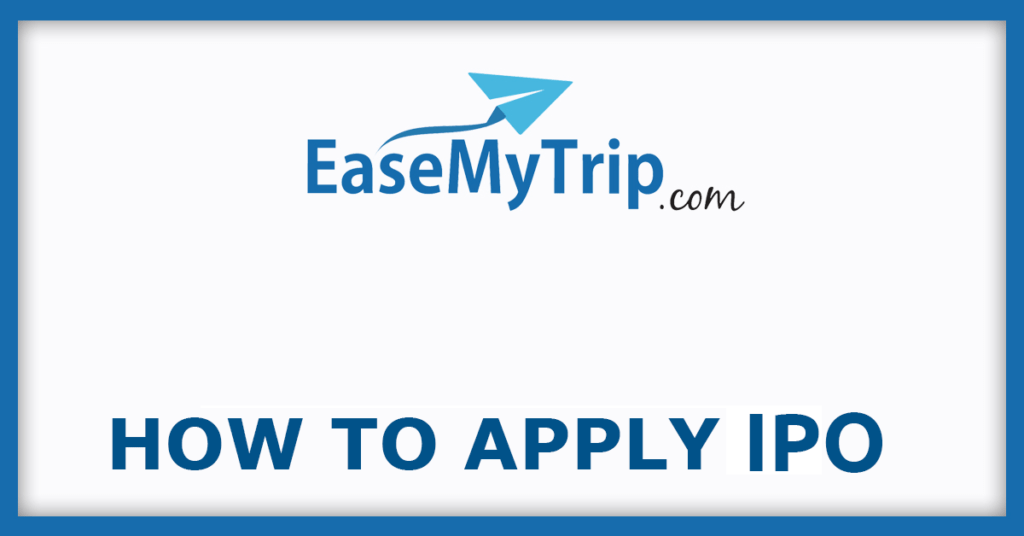 Apply For EaseMyTrip IPO Through ASBA
First, you should know what ASBA is. ASBA stands for Restricted Application Support. It is an application by the bank to apply for an IPO.
You apply with ASBA through the bank because initially, the bank covers the cost of purchasing the IPO. This amount is deducted from your account only after receiving IPO share shares in your Demat account.
All the major banks in the country are expanding the ASBA center. There are about 30 banks on the list, some of which are IDBI Bank Limited, Citi Bank, Punjab National Bank, etc.
The center may be expanded once they have been authorized to do so. These banks block the corresponding amount until the IPO allocation process is finalized.
Now, most of you are probably thinking about how to use the EaseMyTrip IPO with ASBA. The process can be completed online or offline for your convenience.
Apart from this, you can also bid for an EaseMyTrip IPO through your stockbroker's online portal (such as Zerodha, Edelweiss, Motilal Oswal, etc.)
Company Contact Information
Easy Trip Planners Limited
223, FIE Patparganj Industrial Area,
East Delhi, Delhi – 110 092, India

Phone: 91 11 4313 1313
Email: emt.secretarial@easemytrip.com
Website: http://www.easemytrip.com/