Jeena Sikho Lifecare Limited provides ayurvedic healthcare products & services. The company engages in conducting health check-up camps, free yoga sessions to make people aware of health problems. It offers a wide range of Ayurvedic products such as Dr. Shuddhi Package (Shuddhi Kit)-40 Day Detox Package, Shuddhi 32 Herbs Tea, Shuddhi Addiction Free Kit, Shuddhi BP Package, Shuddhi Diabetes Care Package, and Shuddhi Divya Sanjeevani-Anti-Viral Package.
The business has its own unit namely Shuddhi Ayurveda Panchkarma Hospital (HIIMS) which offers treatments for Cancer, Diabetes, Liver problems, Arthritis, Cholesterol, Thyroid, Leukoderma, Joint pain, and many more through different methods such as Ayurveda, Allopathy, Homeopathy, and Naturopathy without leaving any side effects. Jeena Sikho Lifecare operates 150+ Ayurvedic clinics in 23 states.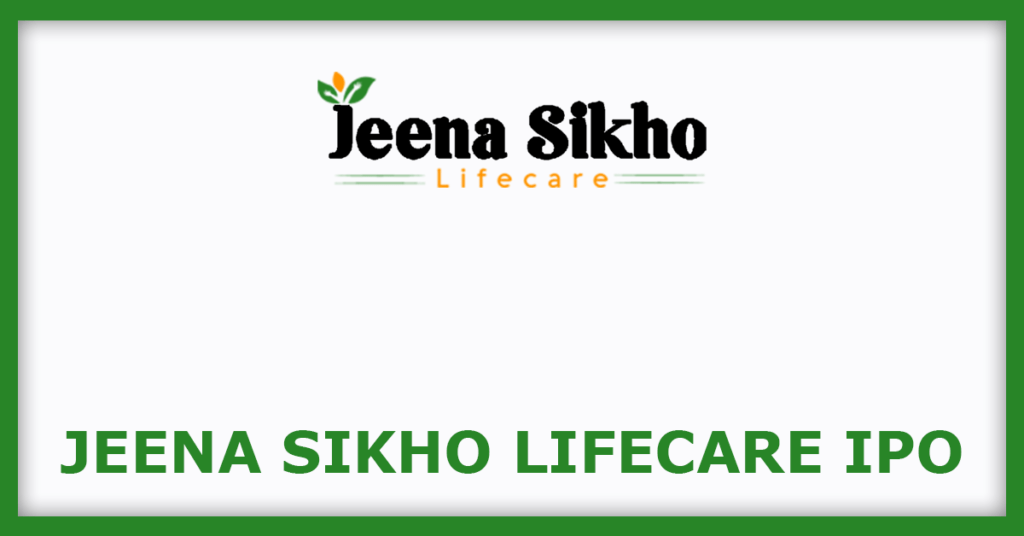 Competitive Strengths
Strong franchise partner network.
Excellent network management & logistics.
Highly experienced and Professional Team.
Strong financials of the Company.
Company Promoters
Mr. Manish Grover & Mrs. Bhavna Grover are the company promoters.
Company Financials
Particulars
For the year/period ended (Rs in Lakhs)
30-Sep-21
31-Mar-21
31-Mar-20
31-Mar-19
Total Assets
5,713.88
4,914.88
3,803.66
3,603.21
Total Revenue
7,251.91
13,687.45
9,517.44
10,588.10
Profit After Tax
621.53
1,015.57
572.58
599.73
Objects Of The Issue
The objects of the Issue are:-
To undertake marketing and sales promotion.
To repay the short-term loan.
To meet the Working Capital requirements of the Company.
To meet out the General Corporate Purposes.
To meet out the Issue Expenses.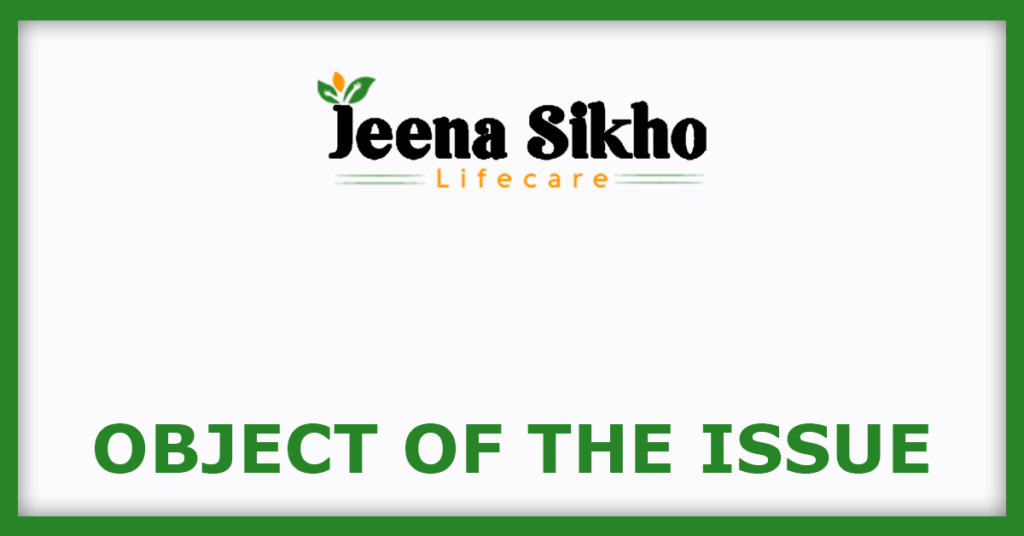 Jeena Sikho IPO Details
IPO Opening Date
Mar 30, 2022
IPO Closing Date
Apr 7, 2022
Issue Type
Fixed Price Issue IPO
Face Value
₹10 per equity share
IPO Price
₹150 per equity share
Market Lot
1000 Shares
Min Order Quantity
1000 Shares
Listing At
NSE SME
Issue Size
3,700,000 Eq Shares of ₹10
(aggregating up to ₹55.50 Cr)
Fresh Issue
3,700,000 Eq Shares of ₹10
(aggregating up to ₹55.50 Cr)
Retail Shares Offered
50%
NII (HNI) Shares Offered
50%
Jeena Sikho IPO Lot Size
| Application | Lots | Shares | Amount (Cut-off) |
| --- | --- | --- | --- |
| Minimum | 1 | 1000 | ₹150,000 |
| Maximum | 1 | 1000 | ₹150,000 |
Jeena Sikho IPO Promoter Holding
| | |
| --- | --- |
| Pre Issue Share Holding | 90% |
| Post Issue Share Holding | 65.86% |
Jeena Sikho IPO Prospectus
Company Contact Information
Jeena Sikho Lifecare Limited

SCO 11 First Floor,
Kalgidhar Enclave, Zirakpur,
Mohali, Punjab-140604

Phone: 01762-513185
Email: cs@jeenasikho.co.in
Website: https://jeenasikho.co.in/
Jeena Sikho IPO Registrar
Skyline Financial Services Private Ltd

Phone: +91 – 11 – 2681
Email: compliances@skylinerta.com
Website: http://www.skylinerta.com
Jeena Sikho IPO FAQs
When Jeena Sikho IPO will open?

The Jeena Sikho IPO dates are 30 March 2022 To 07 April 2022
What is the lot size of Jeena Sikho IPO ?

Jeena Sikho IPO lot size and the minimum order quantity is 1000 Shares.
How to apply for Jeena Sikho IPO ?

You can apply in Jeena Sikho IPO online using either UPI or ASBA as payment method. ASBA IPO application is available in the net banking of your bank account. UPI IPO application is offered by brokers who don't offer banking services.
When is Jeena Sikho IPO listing date?

The Jeena Sikho IPO listing date is announced. The date of Jeena Sikho IPO listing is [].