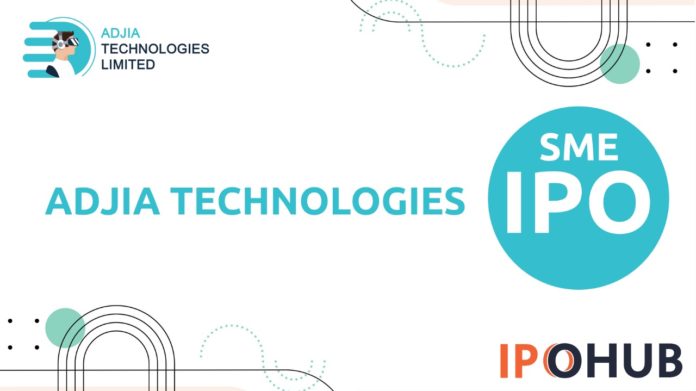 Adjia Technologies is involved in the business of providing virtual reality taxpayer services that we see as well as virtual reality services to various customers online. The company has built technology and solutions for many business areas that enable its clients to maximize efficiency.
In addition to the unpopularity we see and the truly related services, the company also operates Software Consultancy services.
They are a group of new inventors, driven by people who are interested in more realistic and realistic building that takes place in the interactive and Immersive … Here at Adjia Technologies, they make it possible for them to learn better and faster.
Here they drive you into the real world of knowledge, through Virtual Reality and Augmented Reality technology, taking you to your level of interest. Adjia Technologies offers a wide range of VR AR 360 products and services used in the manufacturing, educational, hospitality and housing industries.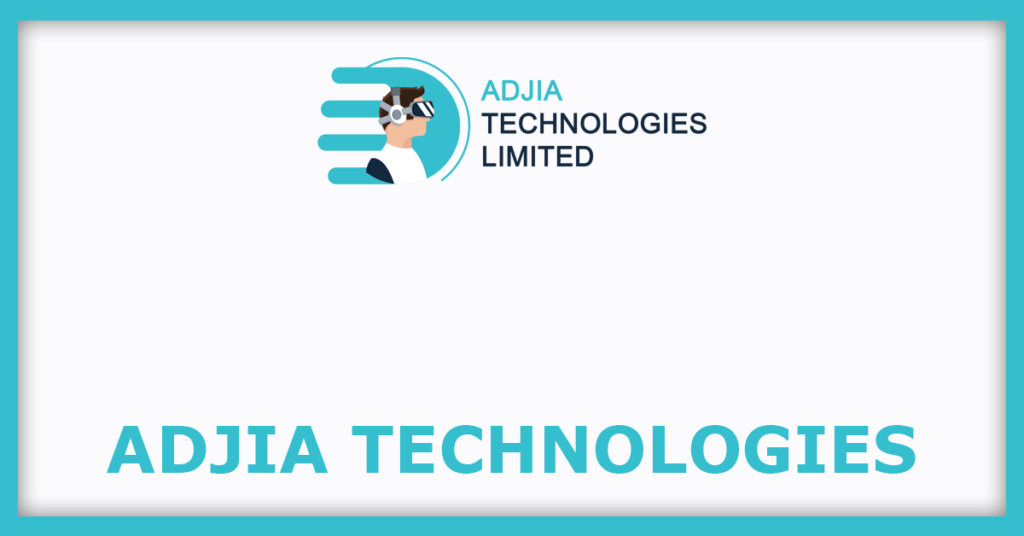 Competitive Strengths
High service standards.
Technological advances and new product.
Experienced management.
Strong customer relationships.
Company Promoters
Mr. Roshan Kumar Rawal is the promoter of the company.
Company Financials
Particulars
For the year/period ended (₹ in lakhs)
31-Dec-20
31-Mar-20
31-Mar-19
31-Mar-18
Total Assets
67.92
4.05
1.66
1.67
Total Revenue
17.27
10.45
–
–
Profit After Tax
5.60
1.88
(0.06)
(0.20)
Object Of The Issue
The IPO aims to raise funds for the following purposes;
Supporting the purchase of equipment.
Taking marketing plans.
Meeting common cooperative goals.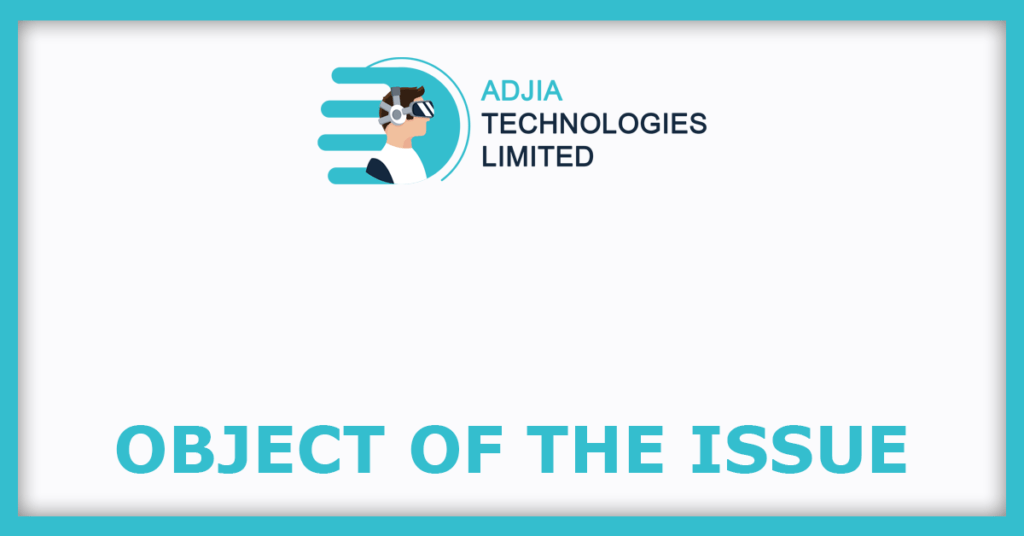 ADJIA Technologies IPO Details
IPO Opening Date
Mar 2, 2021
IPO Closing Date
Mar 4, 2021
Issue Type
Fixed Price Issue IPO
Face Value
₹10 per equity share
IPO Price
₹74 per equity share
Market Lot
1600 Shares
Min Order Quantity
1600 Shares
Listing At
BSE SME
Issue Size
270,400 Eq Shares of ₹10
(aggregating up to ₹2.00 Cr)
ADJIA Technologies IPO – Schedule
| | |
| --- | --- |
| IPO Open Date | Mar 2, 2021 |
| IPO Close Date | Mar 4, 2021 |
| Basis of Allotment Date | Mar 9, 2021 |
| Initiation of Refunds | Mar 10, 2021 |
| Credit of Shares to Demat Account | Mar 12, 2021 |
| IPO Listing Date | Mar 15, 2021 |
ADJIA Technologies IPO Lot Size
| Application | Lots | Shares | Amount (Cut-off) |
| --- | --- | --- | --- |
| Minimum | 1 | 1600 | ₹118,400 |
| Maximum | 1 | 1600 | ₹118,400 |
ADJIA Technologies IPO: How To Apply
Promoters play a very important role in raising much-needed business revenue.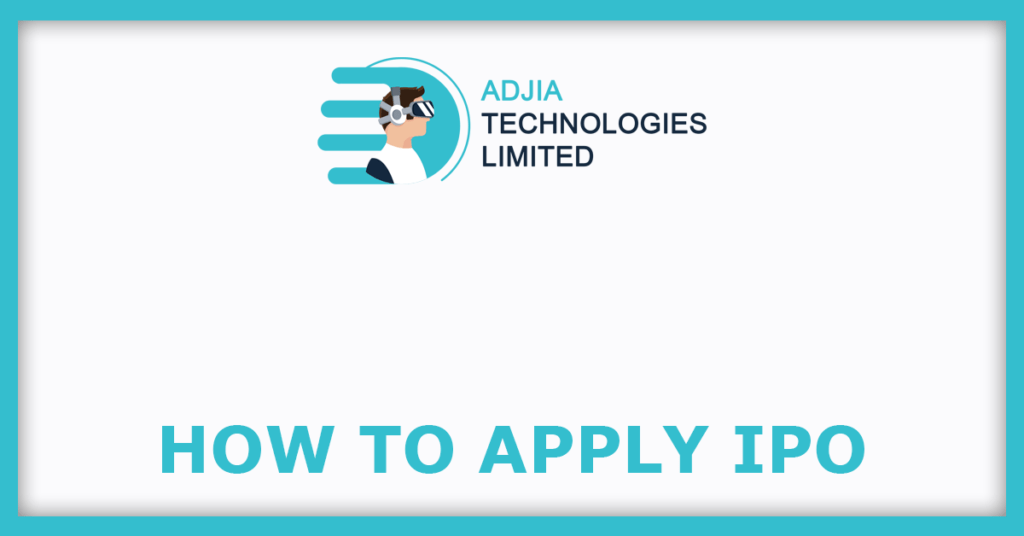 Apply For ADJIA Technologies IPO Through ASBA
First, you should know what ASBA is. ASBA stands for Restricted Application Support. It is an application by the bank to apply for an IPO.
You apply with ASBA through the bank because initially, the bank covers the cost of purchasing the IPO. This amount is deducted from your account only after receiving IPO share shares in your Demat account.
All the major banks in the country are expanding the ASBA center. There are about 30 banks on the list, some of which are IDBI Bank Limited, Citi Bank, Punjab National Bank, etc.
The center may be expanded once they have been authorized to do so. These banks block the corresponding amount until the IPO allocation process is finalized.
Now, most of you are probably thinking about how to use the ADJIA Technologies IPO with ASBA. The process can be completed online or offline for your convenience.
Apart from this, you can also bid for an ADJIA Technologies IPO through your stockbroker's online portal (such as Zerodha, Edelweiss, Motilal Oswal, etc.)
Company Contact Information
ADJIA Technologies Limited
102, Fairdeal House, Opp. Xaviers Ladies Hostel,
Swastik Char Rasta, Navrangpura
Ahmedabad – 380 009

Phone: +91-87800-38297
Email: info@adjiatechnologies.com
Website: http://www.adjiatechnologies.com/
What is SME IPO?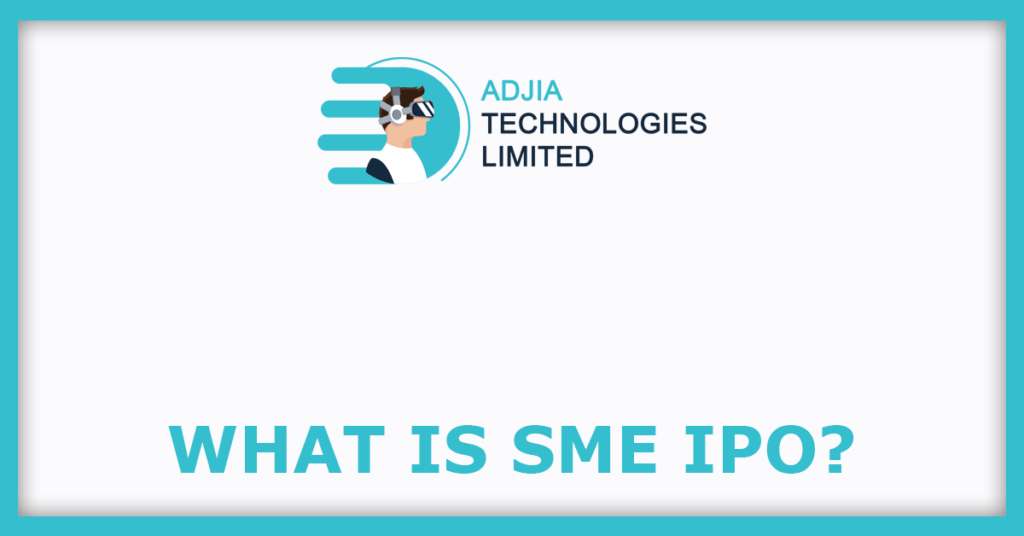 Companies with minimum post-issue capital of Rs 1 crore and maximum Rs 25 crores are eligible for SME IPO. BSE SME and NSE Emerge platform allows Small and medium enterprises (SME) to raise funds and get listed at the exchange through an SME IPO.
| Basis | SME IPO |
| --- | --- |
| Post-issue paid up capital | Minimum post issue capital of Rs 1 crore and maximum Rs 25 crore |
| Minimum Allotees in IPO | Minimum number of allotees should be 50 |
| IPO Underwriting | Mandatory (100% underwritten with Merchant Banker underwriting 15%) |
| Track Record | Relaxed norms |
| Offer Document Vetting | By Stock Exchange |
| IPO Application Size | Rs 1,00,000 |
| IPO Timeframe | 3 to 4 months |
| Reporting Requirement | Half yearly |