MapmyIndia is a leading provider of advanced digital maps, geospatial software, and location-based IoT technology in India. The company is a data and technology company and platforms, providing digital mapping related services (MaaS), software as a service (SaaS), and platform as a service (PaaS). The company provides products, platforms, application programming interfaces (APIs), and solutions to the entire range of digital map data, software, and IoT of the Indian sub-brand market (MapmyIndia), as well as the international market under the brand ( Mappls).
Digital maps provided by the company cover 6.29 Mn Km of India, representing 98.50% of India's road network. The company's digital map data provides location, navigation, statistics, and other information for 7,933 cities, 6,37,472 villages, 17,79 locations in many sectors such as restaurants, department stores, supermarkets, ATMs, hotels, police stations , electric car charging stations. , etc., and 14.51 Mn house or building addresses. The company 'RealView' maps provide real-time traffic and world views based on more than 400 Mn geo-referenced images, videos, and 360-degree panoramas throughout India.
The company operates for BFSI, telecom, FMCG, industry, transport and transportation sectors. MapymyIndia also entered into various cooperation agreements with key government agencies such as the Indian Space Research Organization (ISRO), NITI Aayog, the National Governance Division, the Ministry of Electronics and Information Technology, and the Government of India. Other customers of this company include iPhonePe, Flipkart, Yulu, HDFC Bank, Airtel, and Hyundai. Subscription payments, royalty, and annuity payments together contributed more than 90% of Fiscal 2021 company revenue.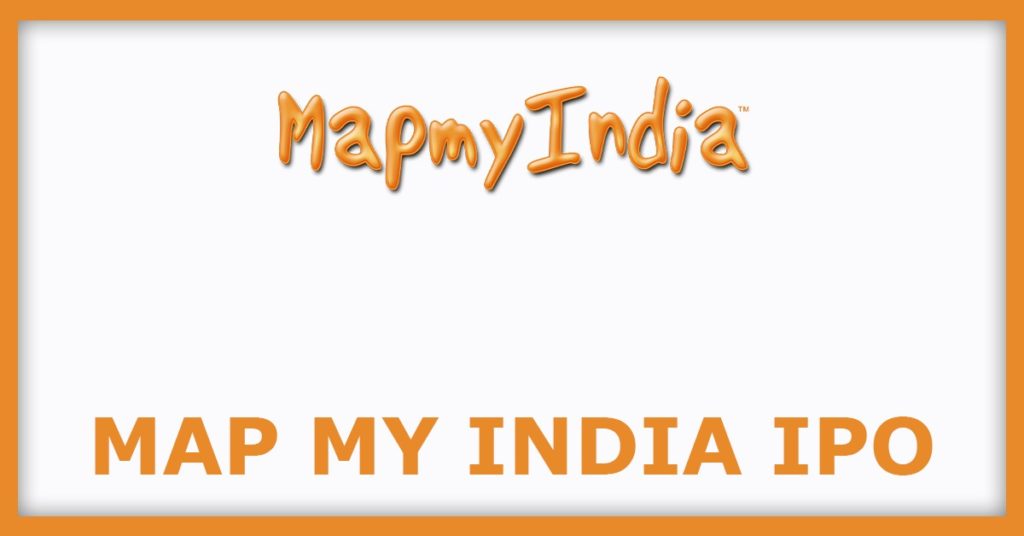 Competitive Strengths
Pioneers of digital mapping in India having an early mover advantage
Leading the B2B and B2B2C market for digital maps and location intelligence in India
Proprietary technology and network effect resulting in competitive edge
Independent, global geospatial products and platforms company with strong data governance
Prestigious customers across sectors with strong relationships
Consistent profitable financial track record
Company Promoters
Rakesh Kumar Verma
Rashmi Verma
Company Financials
Particulars
For the year/period ended (₹ in Millions)
31-Mar-21
31-Mar-20
31-Mar-19
Total Assets
4,268.56
3,578.26
3,392.59
Total Revenue
1,922.74
1,634.78
1,633.35
Profit After Tax
594.33
231.95
335.66
Objects Of The Issue
Prepayment / repayment of all or a portion of the outstanding borrowings of the company to be availed on consolidated basis.
To meet common corporate objectives.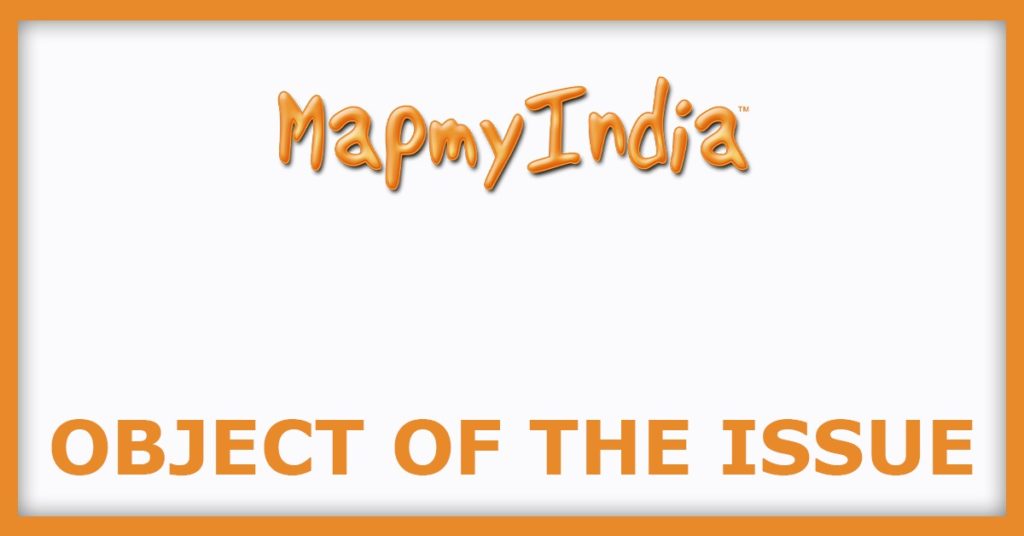 MapMyIndia IPO Risk
They are reliant on developments in the industries in which their corporate clients operate.
A portion of their business is reliant on the performance of the automobile industry, particularly in India, which is their most important market.
Their ability to sell their services may be harmed if they are unable to maintain or update their map database, or if their map database contains errors.
The deregulation of the digital mapping business could increase competition and their incapacity to compete effectively, resulting in client loss.
They may not be able to maintain their current growth rates, and their historical results may not be representative of their future results.
Increased government rules could impose more costs on their company.
Other Threats
They may make strategic investments or acquisitions that are difficult to integrate and manage.
their business could suffer if they do not maintain or develop their IT infrastructure.
System failures and resulting interruptions in their platform's functionality could have a negative impact on their business.
COVID-19's outbreak and aftereffects, or any other major communicable disease outbreak, could have a negative influence on their business.
Their overseas operations and expansion strategies are exposed to the risks and uncertainties of doing business outside of India.
Their worldwide operations generate revenue that is vulnerable to foreign currency risk.
MapMyIndia IPO – Details
| | |
| --- | --- |
| IPO Opening Date | 09 December 2021 |
| IPO Closing Date | 13 December 2021 |
| Issue Type | Book Built Issue IPO |
| Issue Size | ₹ 1039.61 Crore |
| Face Value | ₹2 per equity share |
| IPO Price | ₹100 To ₹1033 Per Equity Share |
| Market Lot | 14 Shares (1 Lot) |
| Min Order | 14 Shares |
| Listing At | BSE, NSE |
| Register | LinkInTime India Private Limited |
MapMyIndia IPO – Date Schedule
| | |
| --- | --- |
| IPO Open Date | 09 December 2021 |
| IPO Close Date | 13 December 2021 |
| Basis of Allotment Date | 16 December 2021 |
| Initiation of Refunds | 17 December 2021 |
| Credit of Shares to Demat Account | 20 December 2021 |
| IPO Listing Date | 21 December 2021 |
MapMyIndia IPO – Lots Size & Price
| | | | |
| --- | --- | --- | --- |
| Application | Lots | Shares | Amount ( Cut-Off) |
| Minimum | 1 | 14 | 14,462 |
| Maximum | 13 | 182 | 1,88,006 |
Promoter Holding
| | |
| --- | --- |
| Pre Issue Share Holding | 65.63% |
| Post Issue Share Holding | |
MapMyIndia IPO Prospectus
Company Contact Information
C.E. Info systems limited

First, Second, & Third Floor,
Plot. No. 237, Okhla Industrial Estate,
Phase- III, New Delhi 110 020, India

Phone: +91 11 4600 9900
Email: cs@mapmyindia.com
Website: https://www.mapmyindia.com/
MapMyIndia IPO Registrar
Link Intime India Private Limited

C-101, 1st Floor, 247 Park, Lal Bahadur Shastri Marg,
Vikhroli (West) Mumbai 400 083 Maharashtra

Tel: (+91 22) 4918 6200
E-mail: ceinfo@linkintime.co.in
Website: www.linkintime.co.in
MapMyIndia IPO Lead Manager(s)
1. Axis Capital Limited
2. JM Financial Limited
3. Kotak Mahindra Capital Company Limited
4. DAM Capital Advisors Limited
MapMyIndia IPO FAQs
When MapMyIndia IPO will open?

The MapMyIndia IPO dates are 09 December 2021 To 13 December 2021.
What is the lot size of MapMyIndia IPO?

MapMyIndia IPO lot size is 14 Shares Shares and total amount is ₹ 14,462
How to apply for MapMyIndia IPO?

You can apply in MapMyIndia IPO online using either UPI or ASBA as payment method. ASBA IPO application is available in the net banking of your bank account. UPI IPO application is offered by brokers who don't offer banking services.
When is MapMyIndia IPO listing date?

The MapMyIndia IPO listing date is announced. The date of MapMyIndia IPO listing is 21 December 2021.