Nupur Recyclers is busy processing metal scraps and recycling. The company is involved in the sale, manufacture, and trade of non-ferrous metal scraps such as zinc scraps, zinc die cast scrap, zurik ss scrap, and aluminum zorba grades. The company acts as a liaison in the supply chain for the steel industry where it imports discarded metals from various suppliers and provides the same to the Steel Business clients.
The company has also added two new verticals for the installation of charging stations in the Delhi NCR region in partnership with EVi Tech. It also removes Lithium-Ion, Cobalt, and Black Mass from used cell batteries and processed them for recycling. The company earns the bulk of its revenue from Zurik's products.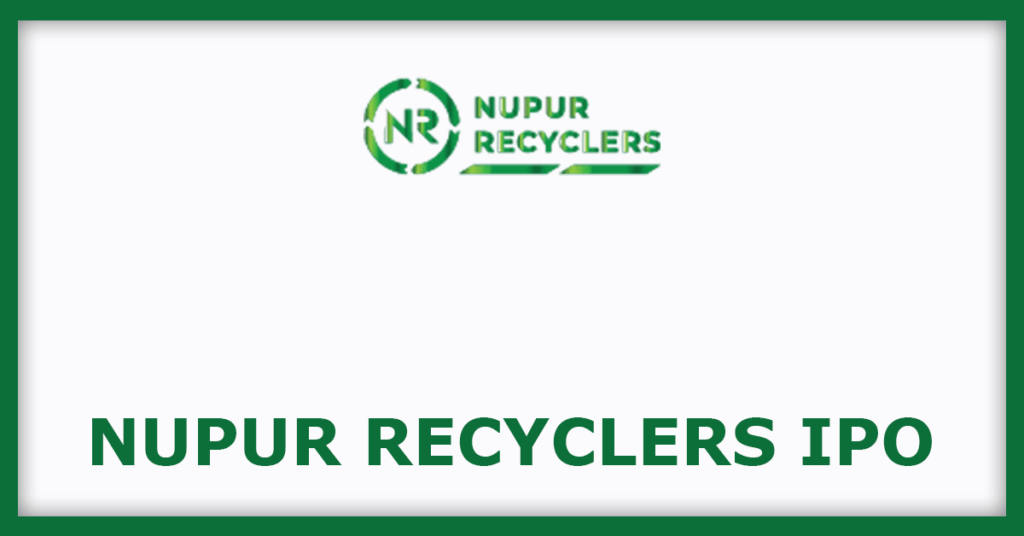 Competitive Strengths
Positive cash flow of the company ·
Excellent network management & logistics
Experienced and professional team
Company Promoters
Mr. Rajesh Gupta and Mr. Anoop Garg are the company promoters.
Company Financials
Particulars
For the year/period ended (₹ in Millions)
30-Jun-21
31-Mar-21
31-Mar-20
31-Mar-19
Total Assets
330.75
251.99
93.66
28.46
Total Revenue
393.48
1,049.72
132.14
9.06
Profit After Tax
66.43
100.05
0.32
0.11
Objects Of The Issue
To meet out the working capital requirements of the company;
To meet out the general corporate purposes; and
To meet out the issue expenses.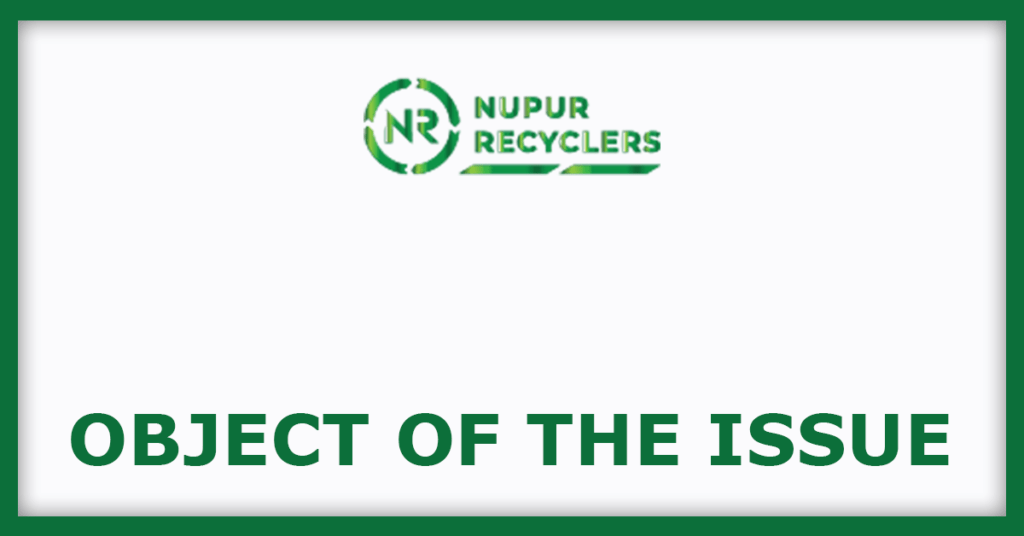 Nupur Recyclers IPO Details
IPO Opening Date
Dec 13, 2021
IPO Closing Date
Dec 15, 2021
Issue Type
Fixed Price Issue IPO
Face Value
₹10 per equity share
IPO Price
₹60 per equity share
Market Lot
2000 Shares
Min Order Quantity
2000 Shares
Listing At
NSE SME
Issue Size
[.] Eq Shares of ₹10
(aggregating up to ₹34.20 Cr)
Fresh Issue
5,700,000 Eq Shares of ₹10
(aggregating up to ₹34.20 Cr)
Nupur Recyclers IPO Promoter Holding
Pre Issue Share Holding
100.00%
Post Issue Share Holding
Nupur Recyclers IPO Prospectus
Company Contact Information
Nupur Recyclers Limited

Plot No. 5, G/F, Kh No. 12/8 & 12/9 Kh-12,
Arjun Gali, New Mandoli Industrial Area,
North East Delhi-110093

Phone: +91-8882704751
Email: compliance@nupurrecyclers.com
Website: https://www.nupurrecyclers.com/
Nupur Recyclers IPO Registrar
Skyline Financial Services Private Ltd

Phone: +91 – 11 – 2681
Email: compliances@skylinerta.com
Website: http://www.skylinerta.com
Nupur Recyclers IPO FAQs
When Nupur Recyclers IPO will open?

The Nupur Recyclers IPO dates are 13 Dec 2021 To 15 Dec 2021.
What is the lot size of Nupur Recyclers IPO?

Nupur Recyclers IPO lot size and the minimum order quantity is 2000 Shares.
How to apply for Nupur Recyclers IPO?

You can apply in Nupur Recyclers IPO online using either UPI or ASBA as payment method. ASBA IPO application is available in the net banking of your bank account. UPI IPO application is offered by brokers who don't offer banking services.
When is Nupur Recyclers IPO listing date?

The Nupur Recyclers IPO listing date is not announced. The date of Nupur Recyclers IPO listing is [].