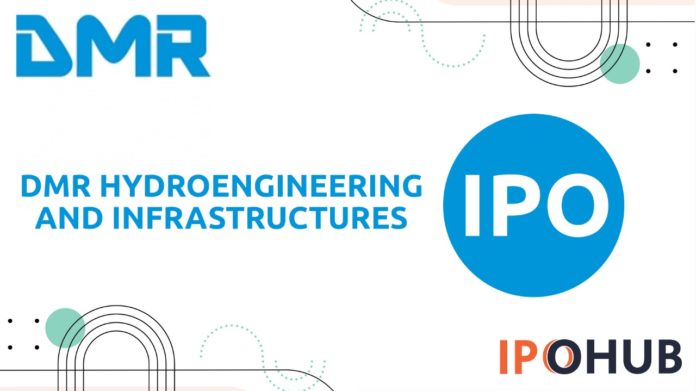 DMR is committed to providing engineering and energy efficiency services to hydropower, dams, roads, and railway tunnels. The services offered by the company cover the entire life cycle of projects including design and engineering, diligence and control, bid management and construction engineering, and quality and testing. Other operational areas of the company have been revitalized, water resources, mining, and urban infrastructure.
The company is present in all 11 provinces of India. Globally the company provides services to more than 5 countries including Nepal, Nigeria, Dubai, Germany, and Senegal.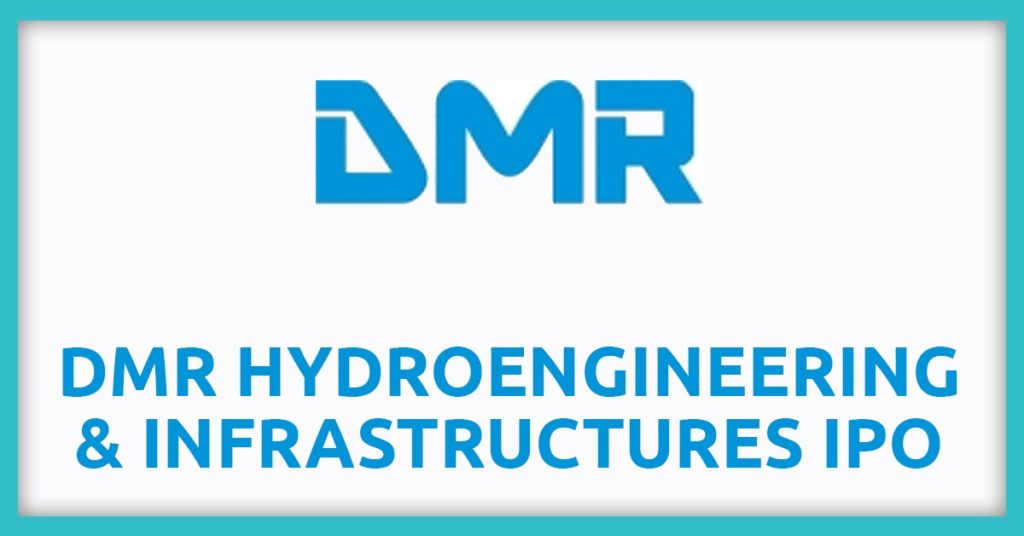 Competitive Strengths
Presence in both domestic and international markets
A wide offering of engineering consultancy and due diligence services
Experienced management and dedicated employee base
Catering to diversified sectors
Accredited with various quality certificates
Company Promoters
Subhash Chander Mittal & Neelam Mittal are the company promoters.
Company Financials
Particulars
For the year/period ended (₹ in Millions)
30-Jun-21
31-Mar-21
31-Mar-20
31-Mar-19
Total Assets
33.80
33.76
29.74
23.65
Total Revenue
6.91
24.44
24.48
16.09
Profit After Tax
2.03
6.05
5.15
3.02
Objects of the Issue:
The net proceed from the IPO will be utilized towards the following purposes;
Funding working capital requirements; and
General corporate purposes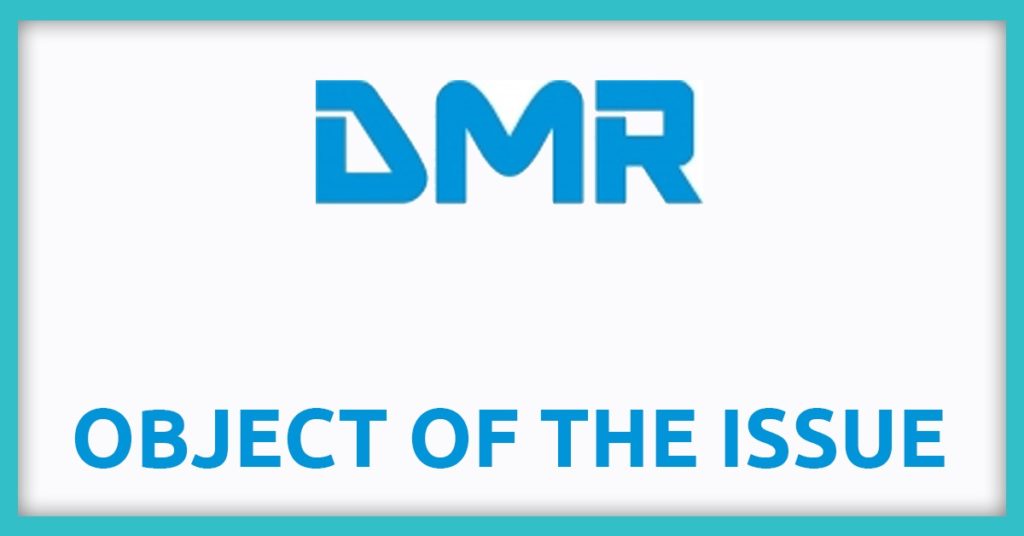 DMR SME IPO Details
IPO Opening Date
Nov 24, 2021
IPO Closing Date
Nov 29, 2021
Issue Type
Fixed Price Issue IPO
Face Value
₹10 per equity share
IPO Price
₹21 per equity share
Market Lot
6000 Shares
Min Order Quantity
6000 Shares
Listing At
BSE SME
Issue Size
996,000 Eq Shares of ₹10
(aggregating up to ₹2.09 Cr)
Fresh Issue
798,000 Eq Shares of ₹10
(aggregating up to ₹1.68 Cr)
Offer for Sale
198,000 Eq Shares of ₹10
(aggregating up to ₹0.42 Cr)
DMR SME IPO Lot Size
| Application | Lots | Shares | Amount (Cut-off) |
| --- | --- | --- | --- |
| Minimum | 1 | 6000 | ₹126,000 |
| Maximum | 1 | 6000 | ₹126,000 |
DMR SME IPO Promoter Holding
| | |
| --- | --- |
| Pre Issue Share Holding | 98.97% |
| Post Issue Share Holding | |
DMR SME IPO Prospectus
Company Contact Information
DMR Hydroengineering & Infrastructures Limited

H. No.- 473, sector-30,
Faridabad 121 003,
Haryana

Phone: +91 1294360445
Email: investors@dmrengineering.net
Website: https://www.dmrengineering.net/
DMR SME IPO Registrar
Skyline Financial Services Private Ltd

Phone: +91 – 11 – 2681
Email: compliances@skylinerta.com
Website: http://www.skylinerta.com
DMR SME IPO FAQs
When DMR SME IPO IPO will open?

The DMR SME IPO IPO dates are 24 Nov 2021 To 29 Nov 2021.
What is the lot size of DMR SME IPO IPO?

DMR SME IPO IPO lot size and the minimum order quantity is 6000 Shares.
How to apply for DMR SME IPO IPO?

You can apply in DMR SME IPO IPO online using either UPI or ASBA as payment method. ASBA IPO application is available in the net banking of your bank account. UPI IPO application is offered by brokers who don't offer banking services.
When is DMR SME IPO IPO listing date?

The DMR SME IPO IPO listing date is not announced. The date of DMR SME IPO IPO listing is [].