Launched in the year 2000, One 97 Communications Ltd is India's leading digital system for consumers and retailers. As of March 31, 2021, the company has a base of 333+ customers and 21+ million registered vendors providing them with payment services, financial services, commercial and cloud services.
In 2009, the company launched the first mobile digital payment platform, the "Paytm App" to provide customer-free payment services to customers and has now become India's largest payment platform with the largest payment product with a total product value of US $ 6.3 billion according to Kantar Report. BrandZ India 2020. The app enables customers to make free transactions in stores, mobile phones, online remittances, credit bills, access to digital banking services, purchase tickets, play online games, buy insurance, make money, and more. However, retailers can use the advertising platform, online payment solutions, offer products to customers, and loyalty solutions.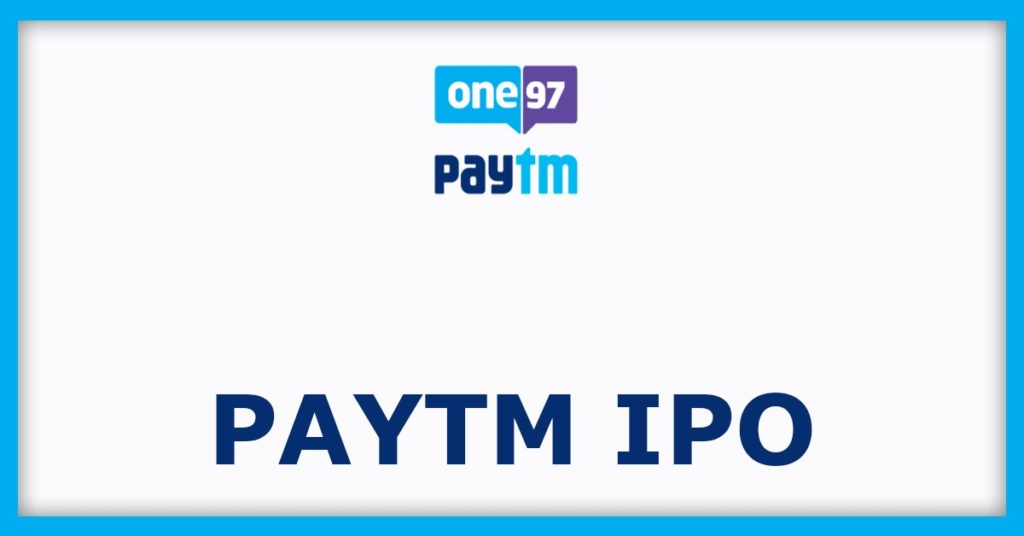 Competitive Strengths
India's leading digital payment service platform.
Strong brand identity with a brand value of US$6.3 billion.
Large customer base with 333 million total customers, 114 million annual transacting users, and 21 million registered merchants.
Paytm Super-app to access a wide range of digital payment services over mobile phones.
Paytm IPO Review
Answer to your question Paytm IPO is good or bad is you should apply in this IPO for both listing gain and long term as well. The management is promising and business model is also on the boom now a days as india is becoming cashless.
Moreover, due to covid people avoid keeping cash and this is good for companies like paytm. This is a new age business which can become multibagger in long term.
Company Promoters
Paytm is a professionally managed company with no identifiable promoters.
Company Financials
Particulars
For the year/period ended (₹ in million)
31-Mar-21
31-Mar-20
31-Mar-19
Total Assets
91,513
103,031
87,668
Total Revenue
31,868
35,407
35,797
Profit After Tax
(17,010)
(29,424)
(42,309)
Objects Of The Issue
Strengthen Paytm ecosystem through customer acquisition and retention and providing them greater access to technology and financial services.
Investing in strategic partnerships, new business initiatives, and acquisitions.
To meet general corporate purposes.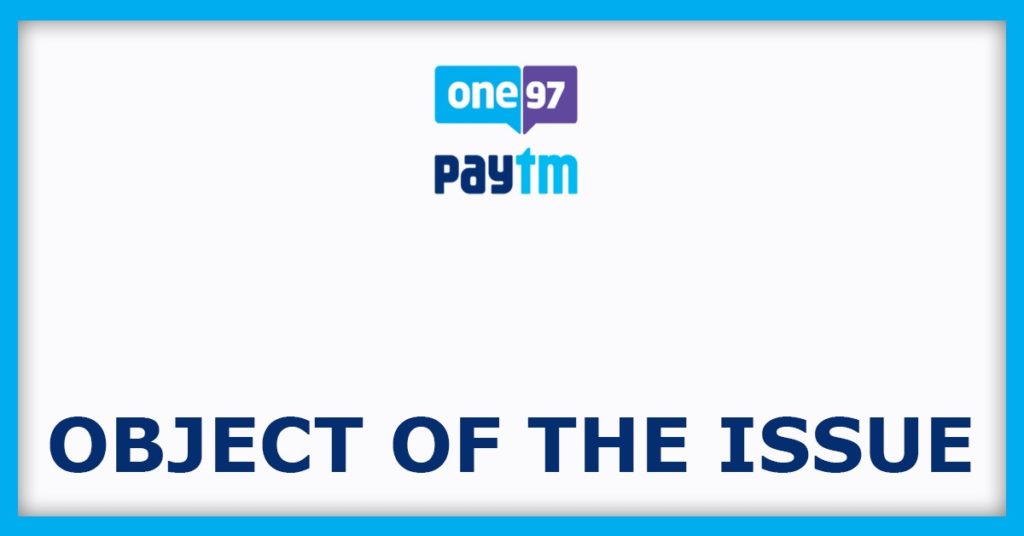 Paytm IPO Risk
The company will suffer if they are unable to recruit merchants to their ecosystem, expand their relationships with current merchants, and boost transaction volumes on the networks.
The company may suffer if they are unable to retain existing customers, acquire new customers, grow the amount of consumer transactions, or increase in the client acquisition expenses.
They may not be able to sustain and improve their platform's network impacts, which might have a significant negative impact on the company.
Their payment services account for the majority of their income. Their attempts to broaden their service offerings and market reach may not be successful, which might have a negative impact on their income.
Other Threats
The ongoing COVID-19 epidemic might have a substantial and negative impact on their company.
If they do not successfully manage the expansion, they may be unable to carry out their business strategy or keep high levels of service and comfort, and the business may suffer as a result.
The business might suffer if they do not maintain or develop their technological infrastructure.
Some of their services are provided in collaboration with Paytm Payments Bank, a member of their group. Paytm Payments Bank's inability to enable these services might have an impact on the company.
They have a history of net losses, and they expect operating expenditures to rise in the future, making it unlikely that they will be able to attain and sustain profitability.
Paytm IPO – Details
| | |
| --- | --- |
| IPO Opening Date | 08 November 2021 |
| IPO Closing Date | 10 November 2021 |
| Issue Type | Book Built Issue IPO |
| Issue Size | Rs 18,300 Crore |
| Face Value | ₹1 per equity share |
| IPO Price | ₹2080 To ₹2150 Per Equity Share |
| Market Lot | 6 Share Per Lot |
| Min Order Quantity | 6 Share |
| Listing At | BSE, NSE |
| Register | LinkInTime India Private Ltd |
Paytm IPO – Date Schedule
| | |
| --- | --- |
| IPO Open Date | 08 November 2021 |
| IPO Close Date | 10 November 2021 |
| Basis of Allotment Date | 15 November 2021 |
| Initiation of Refunds | 16 November 2021 |
| Credit of Shares to Demat Account | 16 November 2021 |
| IPO Listing Date | 18 November 2021 |
Paytm IPO – Lots Size & Price
| | | | |
| --- | --- | --- | --- |
| Application | Lots | Shares | Amount ( Cut-Off) |
| Minimum | 1 | 6 | ₹12,900 |
| Maximum | 15 | 90 | ₹193,500 |
Paytm IPO Prospectus
Company Contact Information
One 97 Communications Limited

First Floor, Devika Tower, Nehru Place,
New Delhi 110 019, India

Phone: +91 11 2628 0280
Email: compliance.officer@paytm.com
Website: http://www.paytm.com/
Paytm IPO Registrar
Paytm IPO Lead Manager(s)
1. Axis Capital Limited
2. Citigroup Global Markets India Private Limited
3. Goldman Sachs (India) Securities Private Limited
4. HDFC Bank Limited
5. ICICI Securities Limited
6. J.P. Morgan India Private Limited
7. Morgan Stanley India Company Pvt Ltd
Paytm IPO FAQs
When Paytm IPO will open?

The Paytm IPO dates are 08 November 2021 To 10 November 2021.
What is the lot size of Paytm IPO?

Paytm IPO lot size is 6 and the minimum order amount is ₹12,900.
How to apply for Paytm IPO?

You can apply in Paytm IPO online using either UPI or ASBA as payment method. ASBA IPO application is available in the net banking of your bank account. UPI IPO application is offered by brokers who don't offer banking services.
When is Paytm IPO listing date?

The date of Paytm IPO listing is 18 November 2021.