Compiled in 2007, Skinray Technologies is one of the largest players in the Indian medical device market. The company is involved in the design, development, production and marketing of medical devices. The company has a diverse portfolio of products that can be divided into three broad categories –
Sensitive care products,
Radiology Products,
Respiratory management systems.

The company has an in-house R&D team granted 27 patents, 49 trademarks, and 11 design registrations from December 31, 2020. The company's products were developed internally and sourced from a company-owned patent company. At Fiscal 2020 Skanray Technologies has sold its products and services to more than 1,830 customers in 20 countries.
As of December 31, 2020, the company has 5 production facilities, 2 in India, 2 in Italy, and 1 in the Netherlands with a combined production capacity of 54,200 units per year. All five institutions primarily form US and FDA and CE certified products. The company jointly owns a testing center in Mysore (India) in partnership with the national government and other organizations.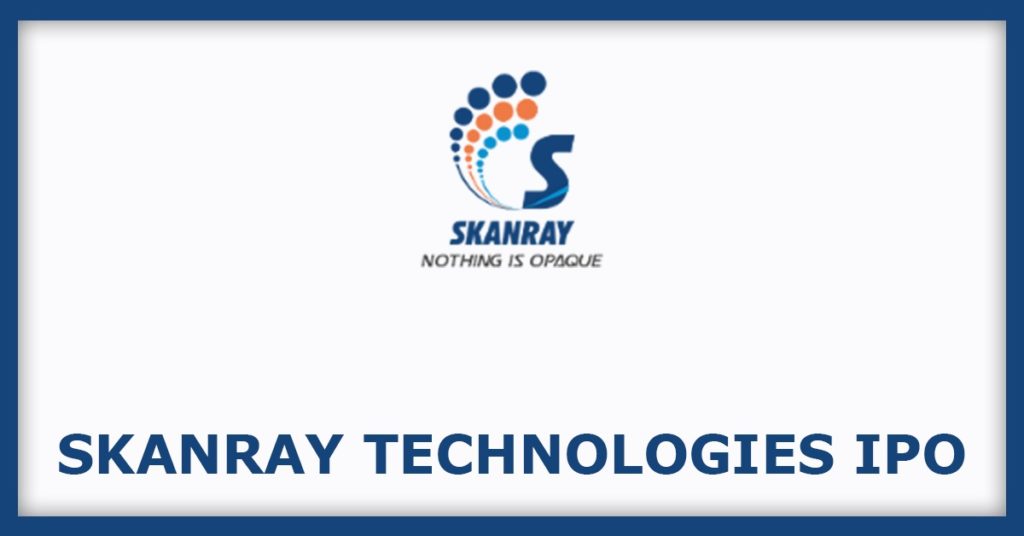 Competitive Strengths
A Key player in the growing healthcare and medical device market in India.
Wide portfolio of globally certified portfolio of product
Strong focus on R&D
Strong manufacturing capabilities
Extensive distribution network and good customer relationships
Experienced leadership team
Company Promoters
Vishwaprasad Alva
Agnus Capital LLP
Chayadeep Properties Limited
Skanray Healthcare Partners LLP
Company Financials
Particulars
For the year/period ended (₹ in Millions)
31-Dec-20
31-Mar-20
31-Mar-19
31-Mar-18
Total Assets
3,485.50
2,755.41
2,866.01
2,675.55
Total Revenue
3,505.19
1,531.02
1,669.22
1,419.90
Profit After Tax
1,327.30
37.61
(294.19)
(233.23)
Objects Of The Issue
Funding inorganic growth.
Funding working capital requirements of the company;.
Investment in subsidiaries.
Funding capital expenditure requirements of the Company; and
General corporate purposes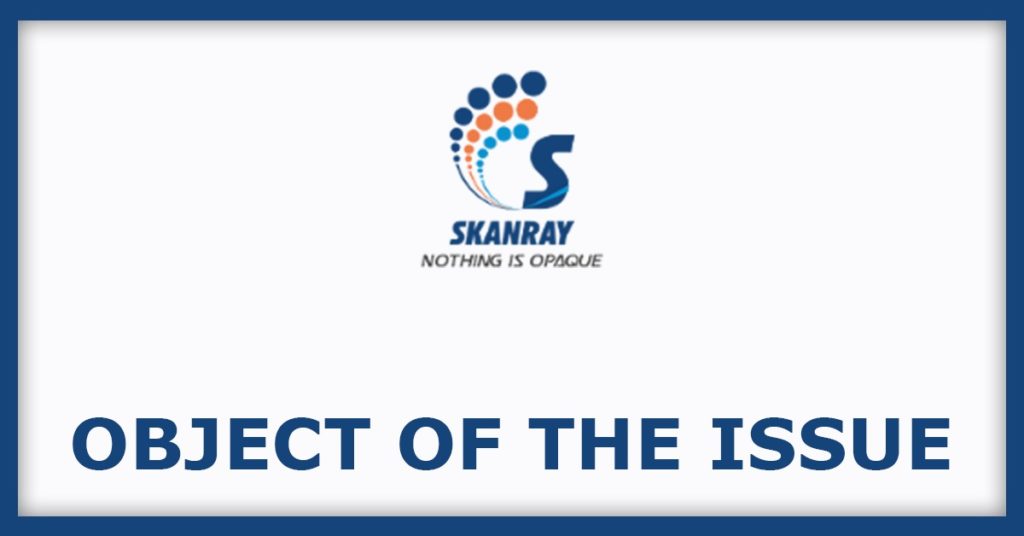 Skanray Technologies IPO Risk
Others may be able to develop and commercialism technology and solutions substantially similar to theirs if they are unable to obtain, retain, and enforce intellectual property protection for their technology and solutions, or if the scope of their intellectual property protection is not adequately broad, and their ability to effectively commercialise their technology and solutions may be jeopardised.
They are subject to broad and changing medical device regulation, which may obstruct or delay the approval or sale of their goods and, in certain circumstances, result in the inability to gain clearance for specific items or the recall or seizure of previously approved devices.
Other Threat
They face fierce competition and may not be able to keep up with the medical device sector's rapid technical advancements.
Their growth potential is based on the development of new goods and the enhancement of current products, and a failure to successfully develop and market new products would substantially and adversely affect their company, financial situation, operating performance, and prospects.
They rely on Their leadership team, and the loss of one or more of their executive officers or important employees, as well as a failure to attract and maintain highly qualified individuals, might threaten their operations.
Skanray Technologies IPO – Tentative Details
| | |
| --- | --- |
| IPO Opening Date | October 2021 |
| IPO Closing Date | October 2021 |
| Issue Type | Book Built Issue IPO |
| Issue Size | Rs 400 Crore |
| Face Value | ₹10 per equity share |
| IPO Price | [] To [] Per Equity Share |
| Market Lot | – |
| Min Order Quantity | – |
| Listing At | BSE, NSE |
| Total Share Issue | – |
| Register | LinkInTime India Private Ltd |
Skanray Technologies IPO – Tentative Timetable
| | |
| --- | --- |
| IPO Open Date | October 2021 |
| IPO Close Date | October 2021 |
| Basis of Allotment Date | October 2021 |
| Initiation of Refunds | October 2021 |
| Credit of Shares to Demat Account | October 2021 |
| IPO Listing Date | October 2021 |
Skanray Technologies IPO – Tentative Lots Size & Price
| | | | |
| --- | --- | --- | --- |
| Application | Lots | Shares | Amount ( Cut-Off) |
| Minimum | – | – | – |
| Maximum | – | – | – |
Skanray Technologies IPO Promoter Holding
Pre Issue Share Holding
38.92%
Post Issue Share Holding
Skanray Technologies IPO Prospectus
Company Contact Information
Skanray Technologies Limited

Plot No 15-17
Hebbal Industrial Area,
Mysore – 570 016,

Phone: +91 821 241 5559
Email: investors@skanray.com
Website: https://www.skanray.com/
Skanray Technologies IPO Registrar
Link Intime India Private Limited

C-101, 1st Floor, 247 Park
Lal Bahadur Shastri Marg
Vikhroli (West)
Mumbai 400 083, Maharashtra

Telephone: +91 22 4918 6200
E-mail: skanray.ipo@linkintime.co.in
Website: www.linkintime.co.in
Skanray Technologies IPO Lead Manager(s)
1. Motilal Oswal Investment Advisors Limited
2. Nomura Financial Advisory and Securities (India) Private Limited
3. ICICI Securities Limited
Skanray Technologies IPO FAQs
When Skanray Technologies IPO will open?

The Skanray Technologies IPO Tentative dates are October 2021 To October 2021.
What is the lot size of Skanray Technologies IPO?

Skanray Technologies IPO lot size and the minimum order quantity is [].
How to apply for Skanray Technologies IPO?

You can apply in Skanray Technologies IPO online using either UPI or ASBA as payment method. ASBA IPO application is available in the net banking of your bank account. UPI IPO application is offered by brokers who don't offer banking services.
When is Skanray Technologies IPO listing date?

The Skanray Technologies IPO listing date is not announced. The date of Skanray Technologies IPO listing is [].