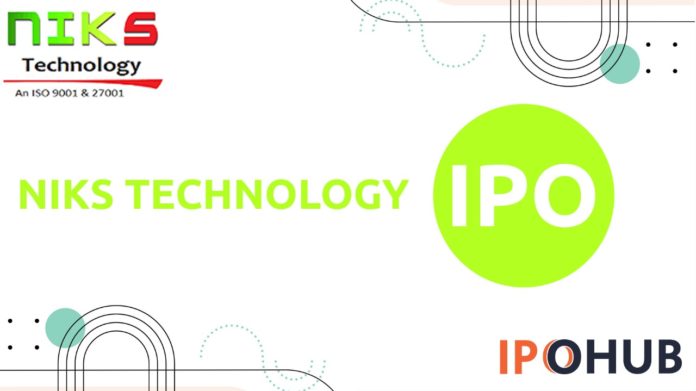 NIKS Technology IPO has announced. The Niks Technology Application Development Company offers a wide range of services ranging from export application development and managed services to services powered by experience, knowledge, proven methods, global talent and innovation.
The Company delivers products and solutions with increasing levels of service and improved quality of results. They offer IT services, IT Security Services and Training in Ethical Hacking / Embedded System & Robotic / Software Development / Networking & Communication.
They are the top digital marketing company in India that provides customers with 360-degree and affordable digital solutions. Since their inception, They have carved a niche as a well-known and reliable company with a 'out of the box' approach and extensive market experience.
By solving problems and results-driven approaches, they help clients achieve their goal. Here are some of the key features of our services that make us a reliable digital advertising company in Patna, India.
Provide your business with a dedicated account manager and team!
A guide to improvement to get started!
Send reports to your team within two months!
Create custom-tailored strategies that support your company's goals!
Save time and money by using our services!
Expert guide to strengthen product availability for startups!
Answer your questions, provide solutions, solve technical problems, emails, and calls quickly!
Maximize your business search with SEO services!
Get a complete 360 ​​° digital marketing strategy solution!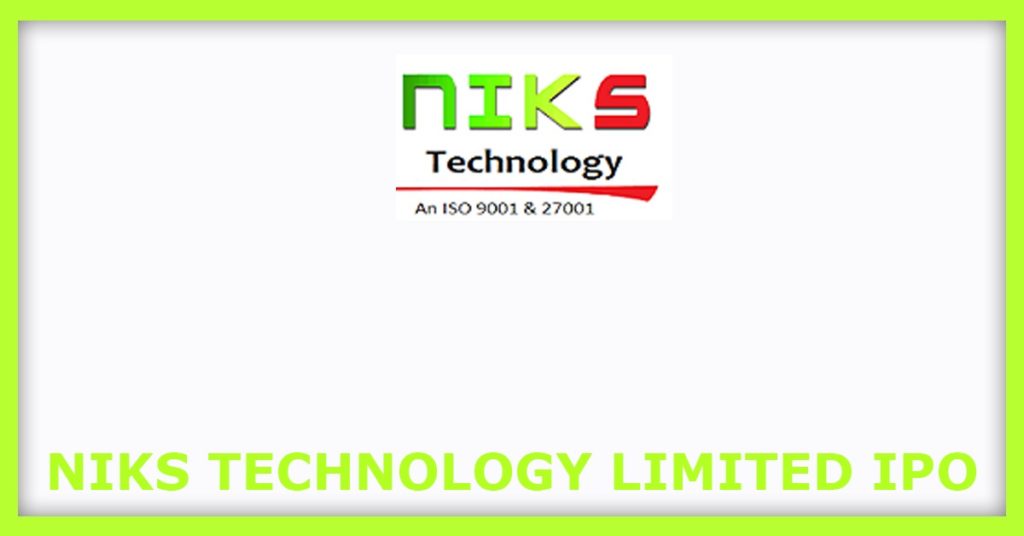 Products And Services
Digital Marketing: SEO, SEM, content marketing, content automation, e-commerce, social media marketing, etc.

Online and offline courses: Internet security, digital marketing, Internet of Things (IoT), machine learning, artificial intelligence, web development, software development, programming language, etc.

Software Development: PHP Improvement, AJAX Development, MySQL Development, NET Development, J2EE, SharePoint Development.

Web Development: Web Design, PHP Design, and Use, Website Hosting, Website Reconstruction, Website Support and Maintenance, etc.
Competitive Strengths
Rich management experience.
Domain expertise and technical expertise.
Quality services and customer loyalty.
Continue to focus on product innovation.
Company Promoters
Mr. Manish Dixit is a company promoter.
Objects of the Issue
The IPO aims to raise funds for the following purposes;
To meet operating requirements.
Meeting common cooperative goals.
Meeting the costs associated with the matter.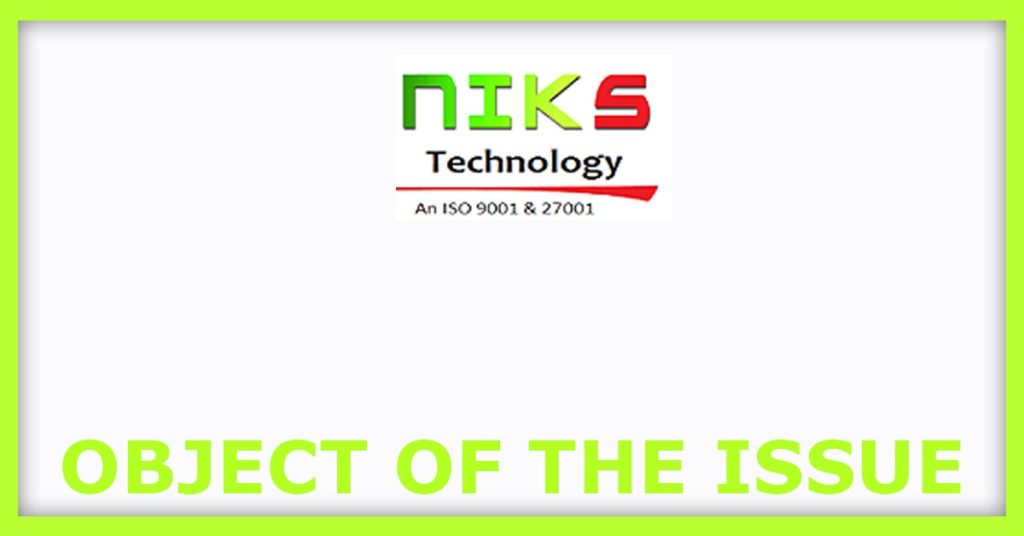 NIKS Technology IPO Details
| | |
| --- | --- |
| IPO Opening Date | 19 MAR, 2021 |
| IPO Closing Date | 23 MAR, 2021 |
| Issue Type | Book Built Issue IPO |
| Issue Size | ₹ 2.01 Cr |
| Face Value | ₹10 per equity share |
| IPO Price | [201] per equity share |
| Market Lot | 600 Shares |
| Min Order Quantity | 600 Shares |
| Listing At | BSE, NSE |
| Total Share Issue | 1,00,200 Equity Shares |
NIKS Technology IPO – Schedule
| | |
| --- | --- |
| IPO Open Date | 19 MAR, 2021 |
| IPO Close Date | 23 MAR, 2021 |
| Finalization of Basis of Allotment | 26 MAR, 2021 |
| Initiation of Refunds | 27 MAR, 2021 |
| Credit of Shares to Demat Account | 29 MAR, 2021 |
| IPO Listing Date | 30 MAR, 2021 |
NIKS Technology IPO Lots Size & Price
| | | | |
| --- | --- | --- | --- |
| Application | Lots | Shares | Amount ( Cut-Off) |
| Minimum | 1 | 600 | 1,20,600 |
| Maximum | 1 | 600 | 1,20,600 |
NIKS Technology IPO: How To Apply
Promoters play a very important role in raising much-needed business revenue.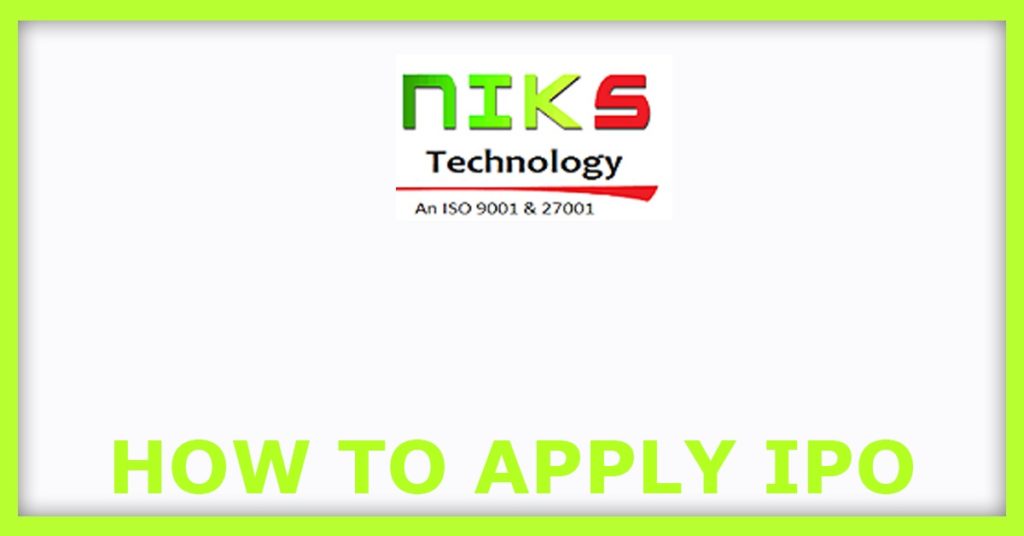 Apply For NIKS Technology IPO Through ASBA
First, you should know what ASBA is. ASBA stands for Restricted Application Support. It is an application by the bank to apply for an IPO.
You apply with ASBA through the bank because initially, the bank covers the cost of purchasing the IPO. This amount is deducted from your account only after receiving IPO share shares in your Demat account.
All the major banks in the country are expanding the ASBA center. There are about 30 banks on the list, some of which are IDBI Bank Limited, Citi Bank, Punjab National Bank, etc.
The center may be expanded once they have been authorized to do so. These banks block the corresponding amount until the IPO allocation process is finalized.
Now, most of you are probably thinking about how to use the NIKS Technology IPO with ASBA. The process can be completed online or offline for your convenience.
Apart from this, you can also bid for an NIKS Technology IPO through your stockbroker's online portal (such as Zerodha, Edelweiss, Motilal Oswal, etc.)
Company Contact Information
NIKS Technology Limited
Flat No. 501, Shiv Laxmi Plaza,
Opp Rajendra Nagar, Old Bypass Main Road
Kankarbagh, Patna – 800020

Phone: +91 – 0612 7966249
Email: info@nikstech.com
Website: http://www.nikstech.com/